Fanon article ownership
This fanon page was created and is owned by
NoProblem Productions
(
talk
). Unless the edit is constructive and/or minor (such as fixing a template), please do
not
edit this page unless given permission from the author.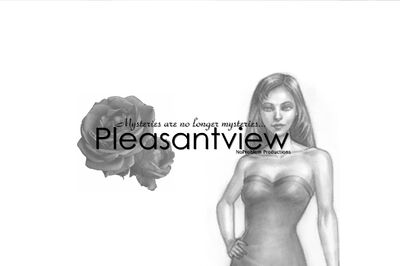 NoProblem's new series called "Pleasantview" started few days ago. Two episodes are already uploaded on YouTube. This series is going to discover all mysteries about Pleasantview - what happened to Bella Goth? Is Dina going to be new Mrs. Goth? Did Brandi move on after Skip's death? And is Dustin growing up? Who's a mysterious black-haired woman who's looking for Caliente twins? DISCOVER ALL THIS IN "PLEASANTVIEW"!
List of watchable episodes!
Edit
1.1 - "Friends With Benefits"
1.2 - "Love Me"
1.3 - COMING SOON!
CHECK OUT MY CHANNEL : NoProblem Productions
Characters
Edit
"Pleasantview" includes all Pleasantview characters. From playable ones that live in the city, over inhabitants from other cities (mostly from Bluewater Village), to random NPC townies!