Agenno Crudan

Biography
He has dreamed in becoming a International Super Spy, but can he take everything he needs to succeed?
Name
Agenno Crudan
Gender
Male
Age
Young Adult
Life state
Sim
Family
Marital status
Single
Lifetime wish

| | |
| --- | --- |
| | International Super Spy |
Favorites

 Custom
 Grilled Cheese

 Blue
Other Information
Game
The Sims 3
Playability
Playable
Agenno Crudan is a workaholic man who lives in the outskirts of Sunset Valley, being a worker in the Law Enforcement career
10 Logic
10 Athletic
8 Handiness
Childhood
Edit
He dreamed to be an International Super Spy when he was child, just because he had the traits, "Brave, Genius, and Lucky". I decided to accept and he began on studying Logic. He had a father called Gatreyen Crudan, originally named Poiny Crudan.
Teen years
Edit
He works at the bookstore in teen years, while Gatreyen Crudan became an elder. At this time, I made aging disabled for this elderly man to make him not die of old age.
Adulthood
Edit
He was working, at, of course, the Law Enforcement career. He adopted a child called Killer Crudan (I didn't really made it Killer, my cousins did) at from then on, he succeed at Logic.
I had activated cheats in the game so I would not feed, sleep them.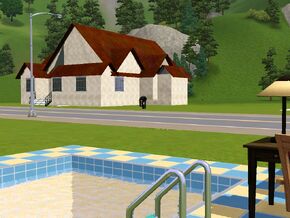 Ad blocker interference detected!
Wikia is a free-to-use site that makes money from advertising. We have a modified experience for viewers using ad blockers

Wikia is not accessible if you've made further modifications. Remove the custom ad blocker rule(s) and the page will load as expected.