Ad blocker interference detected!
Wikia is a free-to-use site that makes money from advertising. We have a modified experience for viewers using ad blockers

Wikia is not accessible if you've made further modifications. Remove the custom ad blocker rule(s) and the page will load as expected.
Fanon article ownership
This fanon page was created and is owned by
November Klause
(
talk
). Unless the edit is constructive and/or minor (such as fixing a template), please do
not
edit this page unless given permission from the author.
Klauser Int'l Airport (KIX)

Name
Klauser Int'l Airport (KIX)
Game(s)
The Sims 3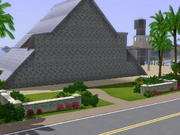 ~SImway Airlines serves this airport~
Klauser International (KIX) is the airport that serves the Klauser metro. The airport has an A-frame design and the Downtown Elevated Rail serves a station. The terminal only has a lobby and an airplane tunnel. If you go upstairs you go to the train station. The airport is the largest of the 4 in Schandlier State.
The airport is usually full of sims due to it being a "Big Park" lot. The sims go through the airplane tunnel and board it. Taking them on a flight across the state.
Brickleberry Strip
Edit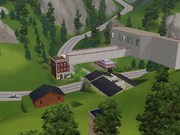 The airport that serves Brickleberry
$250 simoleons
Concrete strip
Just a hangar
In Seasons, in winter, a flight costs $325
Pinochle Field
Edit
The airport that serves Pinochle Town
Flight costs $120
A grass field
Not directly accessible to Pinochle Town
In Seasons, in winter, a flight costs $200
Fort Knome Secret
Edit
The secret field that serves Fort Knome Military Base. Only Stage 5 + Military workers can fly here.