Fanon article ownership
This fanon page was created and is owned by
Vl4dimir-g0thik
(
talk
). Unless the edit is constructive and/or minor (such as fixing a template), please do
not
edit this page unless given permission from the author.
Other Information
Game
The Sims 3 Store
Playability
Playable
Neighborhood
Riverview

The Lothario family is a family featured in Vl4dimir-g0thik Riverview. It consists of Don Lothario, his wife Shirley and their daughter Casey. Don is a famous musician in Riverview, while his wife is on the way to become a world-renowned surgeon. Their marriage surprised lost of people in the neighborhood since Don is a womanizer, and nobody thought he would eventually marry someone. Don already had a child before Casey, Sofia. She lives with the Dean family.
Family tree
Edit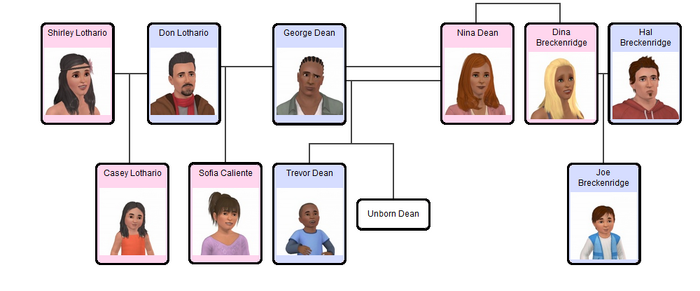 Ad blocker interference detected!
Wikia is a free-to-use site that makes money from advertising. We have a modified experience for viewers using ad blockers

Wikia is not accessible if you've made further modifications. Remove the custom ad blocker rule(s) and the page will load as expected.