Fanon article ownership
This fanon page was created and is owned by
Jysella Plazma Coldstalker
(
talk
). Unless the edit is constructive and/or minor (such as fixing a template), please do
not
edit this page unless given permission from the author.
Adult themes
This fanon page, while not grossly violating the policies, does deal with adult themes that may be disturbing or upsetting for certain users. If you do not wish to read further,
click here to return to the Fanon Portal
.
Sightless



Name:
Sightless
Genre:
Drama, Romance,
Created by:
User:Jysella Plazma Coldstalker
Rating:
PG13
Number of chapters:
N/A

---

Production
Status:
In Producion

---

Chronology
Preceded by:
N/A
Succeeded by:
N/A

---
Description
Edit
17 year-old Azure Jones struggles to have a normal life in her neighborhood and high school. The drawback is, Azure is blind and relies on counting her steps, remembering the scents near her school and home, and the kindness of her best friend, Katrina, to help her. Another difficulty is, she, next to her mother, is the only black person in a primarily white neighborhood. Juggling her perils in her high school, she also deals with her abusive and alcoholic mother, who strictly prohibits Azure from being friends with the other people in her neighborhood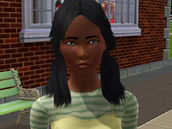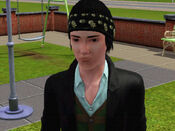 Ad blocker interference detected!
Wikia is a free-to-use site that makes money from advertising. We have a modified experience for viewers using ad blockers

Wikia is not accessible if you've made further modifications. Remove the custom ad blocker rule(s) and the page will load as expected.