Fanon article ownership
This fanon page was created and is owned by
Plumbbobparadise
(
talk
). Unless the edit is constructive and/or minor (such as fixing a template), please do
not
edit this page unless given permission from the author.
Template:Fanon-ud
Vanderburg Squared is a reality-television show based at Vanderburg Palace in Hidden Springs. The stars are princesses and fraternal twin sisters, Alexandra and Anastasia Vanderburg, the daughters of Catarina and Renauld Vanderburg. They were born three minutes apart, and all indications are, despite their obvious differences in interests and personality, they share a very close relationship.
Beginning
Edit
Vanderburg Squared
was primarily the brainchild of Anastasia and the staff she'd hired after graduation from Smuggsworth Prep School. She pitched the idea to her agent and manager, who in turn negotiated the contract with Sims Broadcasting Network (SBN). The show premiered on October 12, 2012, with its first episode being the sudden death of the girls' father, Prince Renauld, after their return from boarding school, and its aftermath.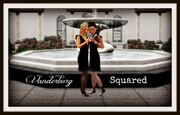 Show progression (spoilers)
Edit
Over the next two seasons, the show progresses to tell us more about the personalities of the two young women at its heart. Princesses Alexandra and Anastasia Vanderburg were born to and live a life of exceptional privilege. They truly have grown up with the best of everything.  However, with this privileged lifestyle comes a lofty set of expectations that both of them struggle to live with and show signs of rebelling against. When Alexandra enlists in the military in hopes of fulfilling her dream of becoming an astronaut, and Anastasia enrolls in architecture school, Queen Catarina gives them an ultimatum: they must marry within 10 simdays or forfeit their inheritance. The girls come up with a plan: they would turn their imaginary friend dolls into real sims. Would this plan succeed or backfire?
As the show progresses, the girls attend and graduate from college and go on to their chosen career paths. More of the girls' story is told on their individual Sims wikia pages and on a blog site, http://vanderburgsquared.blogspot.com.
Reception
Edit
Vanderburg Squared was #1 in its time slot for two straight seasons. It was renewed for a third season on October 22, 2013, but the twins declined. 
A simply worded press release, from the twins' own stationery, read:
"We came to the decision to end our show together.  We've had our fun but it's time to move on."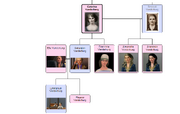 The twins continued in the release, emphasizing that they weren't going away completely, but they would like to devote more time to their individual careers, to representing Hidden Springs as ambassadors, and to the charitable causes they had begun to promote, such as bullying prevention, promotion of artistic education, and increasing participation of women and girls in science and technology.