This tutorial is for The Sims 2 only.
Maybe you want to add memories to your Sim for storytelling purposes, or you just want to mess around. Then this guide will teach you how to add memories on SimPE!
Getting into SimPE
Edit
This is the easiest part of the whole guide, but it can also be the most difficult if you don't own SimPE. By the way, if you already know where to add memories, but you don't really know how they work, you can.

1. First you'll have to open SimPE (obvious)
2. Then you'll have to open the neighborhood browser (Tools ----> Neighborhood ----> Neighborhood Browser)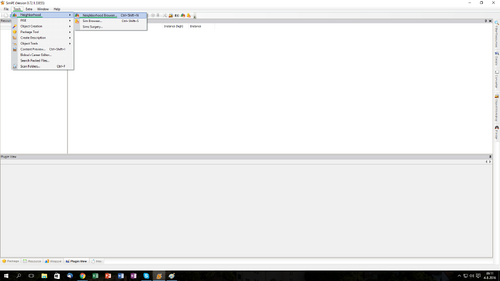 3. Select your neighborhood. (It will load longer depending on how many expansion packs you have)
4. In the "Resource Tree", scroll (not in the screenshot's case) until you see the Neighborhood memory, then click it in the "Resource List" and then from the "Plugin View" you can choose your family.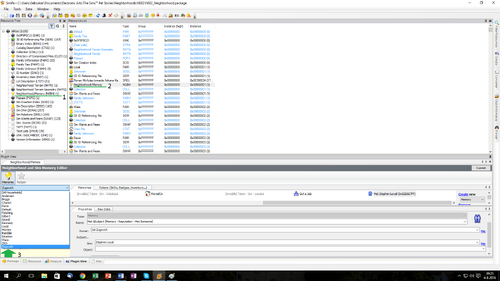 Memory time!
Edit
First you'll have to select your Sim and then...
Creating a memory
Edit
If you want to create a memory, you'll see a small area at the right of the memory panel that says create...
...if you have clicked that, then you'll get a lot of options.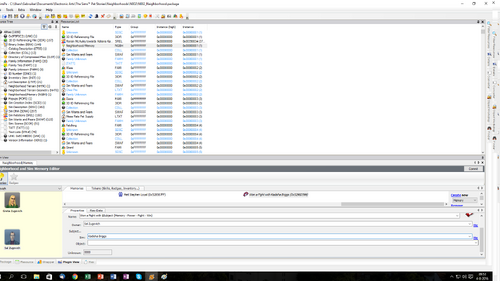 So what you can see are lots of different things, and they'll be explained:
1. Name of the memory is what your memory is going to be, for example "Won a fight from $Subject".
2. The owner of the memory is always going to be the Sim that you apply the memory to.
3. $Subject is going to be the other Sim, so in the screenshot's case the Sim that Sal won the fight from (Kadisha Briggs).
You'll then have to click on commit and then save at the upper left corner.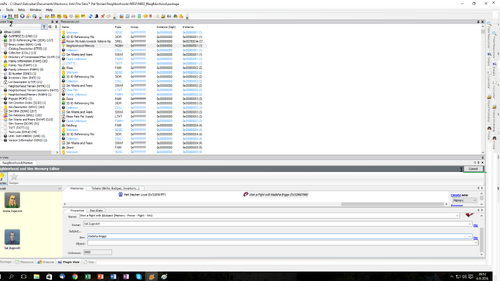 Editing a memory
Edit
If you want to edit an existing or added memory, then you'll have to select that memory first.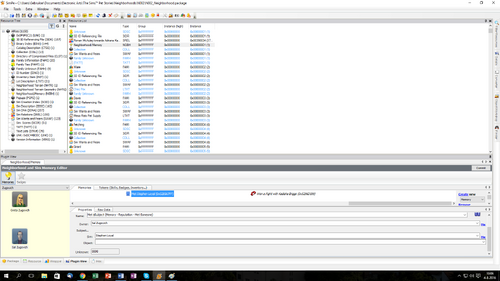 And now you'll see the same things as mentioned earlier, but now they'll be explained in a different context:
1. You can change the memory type. For example changing the memory from "Met $Subject" to "Did WooHoo with $Subject" and all kinds of things!
2. The owner stays the same, otherwise the memory won't show up.
3. You can also change the Sim. But be careful if you add NPC's, because your Sim can gossip about his memories, and if he spreads a gossip about an unsafe NPC, then that will lead to corruption. If you want to see a list of safe and unsafe NPC's, go here.
Also, if you want to make a positive memory negative or the other way around, you'll have to go to raw data, and then (at the very first row) change the 0x0000 to 0x0004 if you want to make a positive memory negative, and you have to change 0x0004 to 0x0000 if you want to change a negative memory to a positive one.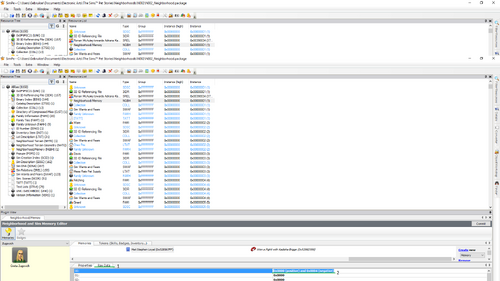 Deleting a memory
Edit
This is easy, right click on the memory and then select "Cascade delete section"
Ad blocker interference detected!
Wikia is a free-to-use site that makes money from advertising. We have a modified experience for viewers using ad blockers

Wikia is not accessible if you've made further modifications. Remove the custom ad blocker rule(s) and the page will load as expected.