The Goldbeard family is a pre-made family that came with Barnacle Bay from The Sims 3 store. Their last name may be a play on the famous pirate Blackbeard. They have a feud with the Inkbeard family, and while the reason is not explicitly stated, the Inkbeard family bio reads that their family history includes "rumors of fabulous wealth plundered and lost", perhaps alluding to the Goldbeards having been the ones to have recovered the treasure, starting the feud.
They are the wealthiest family in Barnacle Bay, as stated in their family biography with §150,000 in family funds, plus a large and expensive 5Br 4Ba mansion.
Onomatology
Goldbeard: May be referring to the famous pirate Blackbeard.
Family tree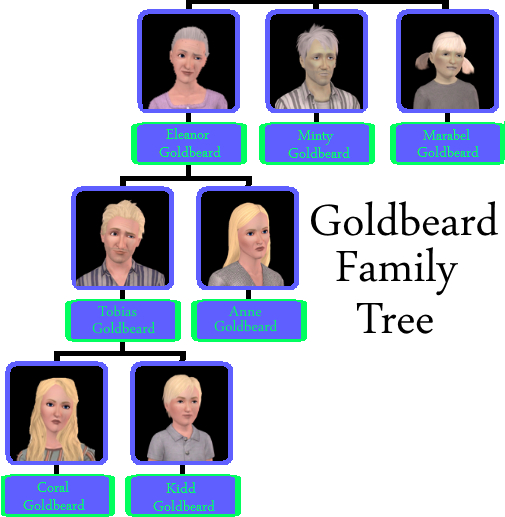 Members
Ad blocker interference detected!
Wikia is a free-to-use site that makes money from advertising. We have a modified experience for viewers using ad blockers

Wikia is not accessible if you've made further modifications. Remove the custom ad blocker rule(s) and the page will load as expected.