The Lefebvre family is a foreign family who lives in Champs Les Sims from The Sims 3: World Adventures. The family consits of André, his wife Aimée, and their son Alain. All the Lefebvres are blonde and their names start with an A. They are classified as a rich family.
The Lefebvre family is mentioned in one of the object descriptions from The Sims 4: Movie Hangout Stuff. Interestingly, Aimée being the only sim in Champs Les Sims with blue eyes is referenced in the description.
Family tree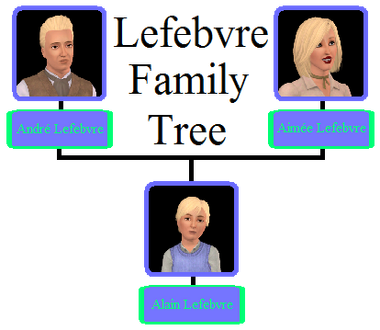 Members
Photo album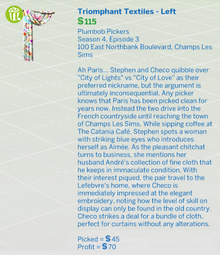 Ad blocker interference detected!
Wikia is a free-to-use site that makes money from advertising. We have a modified experience for viewers using ad blockers

Wikia is not accessible if you've made further modifications. Remove the custom ad blocker rule(s) and the page will load as expected.