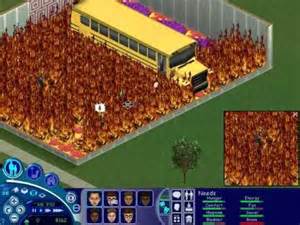 A Live Picture in Picture, also known as a Live PIP, is a notification in The Sims and The Sims 2 that appears during certain events. A Live PIP is a small box, usually to the bottom right of the screen, with a live camera witnessing the event.
A Live PIP shows the player what's going on in the event of a fire, a burglary, and a repo-man visit, among other things.
Ad blocker interference detected!
Wikia is a free-to-use site that makes money from advertising. We have a modified experience for viewers using ad blockers

Wikia is not accessible if you've made further modifications. Remove the custom ad blocker rule(s) and the page will load as expected.