The Sims Wiki:Administrators' noticeboard
Talk

3
The
administrators' noticeboard
is where The Sims Wiki editors and readers can request assistance or input from members of the
administrative team
. Matters brought up here may be discussed by administrators and editors, or may be referred as needed to the
community discussions forum
, the
admin portal talk page
, or another appropriate venue.
Click here to leave a new message on this noticeboard. Please sign your posts by adding four tildes (~~~~) at the end of your comments. Note that new sections are added to the bottom of the page.

Archives
---
Game and content blog posts
Edit
I think we should make a more focused effort on writing blog posts for upcoming games/expansions/new content as it's announced. I know that we used to write these quite a lot during the TS3 era (Nikel, especially), but since TS4 has come out it's mostly fallen by the wayside. The only two blogs I can think of like this are this and this.
At a time where it seems to be harder and harder to get people involved in our front page activities, those two blogs have generated quite a bit of traffic; check out the poll numbers and the comments as proof. To contrast, consider the average traffic that one of our weekly news blogs gets. Blogs about game releases seem to be a more effective way of reaching out to our reader community. Of course, one of the main goals in this is to turn readers into editors, but anything that is adding to our traffic here is helpful.
I'd like to know if there's anyone interested in helping to write these blogs. The blogs should preferably be written within a day or two of a game/content announcement or game/content release. If there's interest here in writing future blogs, we can come up with some sort of system for making sure that each major announcement gets a related blog post, since the idea of this is to make sure that we're not missing any announcements (like the GtW expansion announcement, or Newcrest). Thoughts? - LostInRiverview talk • blog • contribs 16:40, June 12, 2015 (UTC)
Underage User on Chat
Edit
User:Petr.kasuba.12 admitted on chat to being 10 years old. AldoHyde 14:01, December 11, 2015 (UTC)
Soft blocked for three years. Just a note: No, administrators do not have access to the chat logs, because chat isn't logged; only a brief scrollback is kept. —

k6ka

🍁

(

Talk

·

Contributions

) 17:41, December 11, 2015 (UTC)
Bad behavior on chat
Edit
Today, a user has joined on chat with an unacceptable username and started saying wikia staff are pigs and spammed a further while I made the screenshot. Sims

Player (talk) (mistakes) 14:32, December 12, 2015 (UTC)
That user is currently cross-wiki blocked, so no further action is necessary. --

LostInRiverview

( Administrator) • Contact me here • 17:01, December 12, 2015 (UTC)
Rude User in Chat
Edit
User:Vegagarcia made personal attacks against me in chat. AldoHyde 15:44, December 17, 2015 (UTC)
User has been banned from chat for a week. If that user comes back or does anything else, please report it.

LostInRiverview

( Administrator) • Contact me here • 16:00, December 17, 2015 (UTC)
When I made this family navigation template for my fanon I did not realize that I already had one. Could someone please delete the old one? - KaruKaterchen (talk/ fanon) 16:03, June 6, 2016 (UTC)
Troll user in chat
Edit
Hello. Today in chat, there was a troll user that continuously started spamming, leaving and rejoining. I guess it's not very serious, but this user did spam which means that he broke a rule of chat Sims

Player (talk) (mistakes) 18:06, July 21, 2016 (UTC).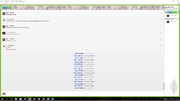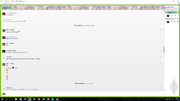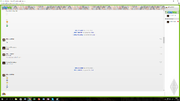 Investigating... —

k6ka

🍁

(

Talk

·

Contributions

) 18:14, July 21, 2016 (UTC)

I've taken some chat logs, but nothing else needs to be done atm because the user hasn't used chat in a while. Re-report if the user comes back and is disruptive. —

k6ka

🍁

(

Talk

·

Contributions

) 20:26, August 1, 2016 (UTC)
Fanon deletion
Edit
I request a deletion on my fanon. It's not working out for me. Maybe I'll make another one that I feel comfortable with.
Female Creater (talk) 23:36, December 8, 2016 (UTC)
Done Feel free to let us know if you'd like it to be undeleted. —

k6ka

🍁

(

Talk

·

Contributions

) 00:46, December 9, 2016 (UTC)
Ad blocker interference detected!
Wikia is a free-to-use site that makes money from advertising. We have a modified experience for viewers using ad blockers

Wikia is not accessible if you've made further modifications. Remove the custom ad blocker rule(s) and the page will load as expected.