The Sims Wiki:Featured article/Past Articles
Talk

2
7,774pages on
this wiki
Every month on The Sims Wiki, we feature an article on the main page. We appreciate your input in selecting the article which will be featured.
Past Featured Articles
Edit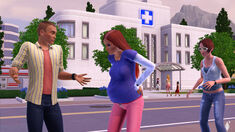 Pregnancy
is a game mechanic and multiple-day event that begins after a successful '
Try for Baby
' interaction between two Sims of opposite gender, and ends with the pregnant female Sim giving birth to one or more
newborn
children. Pregnancy primarily affects
adult
and
young adult
female Sims. Pregnancy brings many physical and lifestyle changes to the pregnant Sim, including increasing body size, faster-decreasing
motives
, and forced vacation/maternity leave from
work
.
Pregnancy was introduced as a game feature to The Sims 2 and has appeared in each subsequent game. Prior to The Sims 2, kissing or playing in the "Vibromatic Heart Bed" were the only ways for two Sims to have children - in these cases, a baby would be born immediately after the completion of the action, forgoing any pregnancy period.
Under normal circumstances, only female Sims can become pregnant. However, male Sims can be impregnated as well, either through Alien abduction or by the use of Cheats.
---
April 2013
Edit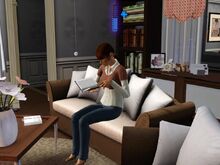 A Skill is a specific talent that Sims (and in some games, pets and other creatures) can acquire. Skills can be learned in many ways, such as through reading certain books, using skill-building objects or Career rewards, learning them from other Sims, or through Chance cards.
Skills are relatively simplistic and generalized in The Sims and The Sims 2; for instance, playing the piano and painting pictures on an easel both use and build up the same skill. In The Sims 3, there has been a tendency to create more specific skill sets. Additionally, all games feature certain hidden skills, which are developed and improved without appearing in the game interface.
Learning skills allows Sims to become more proficient in certain activities, like cooking or repairing broken objects. Learning skills in these situations has a practical benefit, by decreasing the likelihood of Sims creating dangerous situations due to ineptitude, and by increasing the quality of work performed or of the items produced through the Sim's labor. Skill building is also central to promotions in a Sim's chosen career. In order to be promoted, a Sim must improve their skills to a certain level; those skills which must be improved are usually related to the career they are working in.
---
March 2013
Edit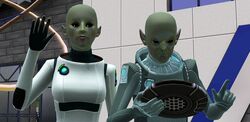 Aliens
are a life state, featured in
The Sims 2
, then re-introduced to the series in
The Sims 3: Seasons
expansion pack. Full-blooded aliens have green skin and tend to be bald, though there are some full-blooded aliens that have hair, such as
Pollination Technician 9 Smith
. Full-blooded aliens also have prominent, pointed ears and large black eyes with no discernible pupil or iris. Aliens can
abduct
Sims, though generally will only do so if the Sim shows some curiosity about the Aliens themselves. If a male Sim is abducted, he may be pregnant upon his return.
In The Sims 2, the resulting offspring is an Alien-Sim hybrid (50% Sim, 50% Alien). Male abductees are typically shown to have been impregnated by a Pollination Technician, though it is unknown what purpose aliens have in impregnating Sims. Aliens in The Sims 2 have no special powers, but possess a "perfect personality" that can often be passed along through multiple generations of offspring.
In The Sims 3, offspring of an abduction are biologically 100% alien. Aliens are endowed with certain special powers, such as the ability to instantly repair broken objects with their minds, or to take control of another Sim. These powers are diluted in future generations until the hybrids are less than half alien, at which the powers are lost.
---
February 2013
Edit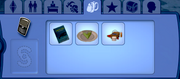 The inventory is a feature that allows Sims to hold and carry a number of items. It was introduced in The Sims: Hot Date, re-introduced in The Sims 2: Nightlife, and is a base-game feature in The Sims 3. It is also available in The Urbz: Sims in the City, The Sims 2: Pets for Consoles, and The Sims 2 Castaway.
The inventory can be a space-saving feature, as it allows items to be stored until they are needed, without taking up space on the lot. Most games do not limit the number of items that can be placed in inventory. Inventories in earlier games are often limited in what is able to be added or removed. In The Sims expansion packs, for example, players are not able to manually remove items from the inventory.
By The Sims 3, nearly all items can be manually added to or taken from the Sims' inventory. The Sims 3 also introduces a 'family inventory'. The family inventory is able to store more types of items than the regular Sim inventory. The family inventory is used to store and transport household objects when a household moves to a different lot. The family inventory is accessed through Buy mode.
---
January 2013
Edit
Apartments are a multi-household lot type, featured in The Sims 2: Apartment Life expansion pack. Apartments operate in a similar manner as dormitories and hotels did in previous expansions, but are unique in that they allow multiple households (up to four) to live on the same lot simultaneously.
Neighbors can have more regular interaction with the active household, and Sims in the active household can even visit the neighbors for the first time in the history of the series. Apartment units not filled by player-created households are automatically filled by "Social group townies," which fall into a particular 'class' depending on the class of the lot (Low, Medium or High). Sims can search for a roommate to help pay for a portion of the rent; roommates are not playable and act on their own free will.
Although multiple households share the same lot, each household remains independent, functioning as they do on normal residential lots. Changes made on the lot in one household's saved game are not shown in the other saved games. Sims in other player-made households continue to observe their daily schedules even while not played, but no changes occur.
---
December 2012
Edit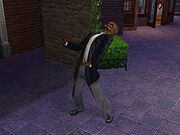 A
Werewolf
is an occult
life state
, first introduced as a minor feature in
The Sims: Makin' Magic
, but later re-introduced and expanded upon in
The Sims 2: Pets
and
The Sims 3: Supernatural
Werewolves appear and, to a degree, act like normal Sims during the day. However, at night they can (and in The Sims 2: Pets, they always) change into a wolf-like creature. These creatures tend to frighten other Sims nearby. At the end of the night, werewolves change in appearance, back into regular Sims.
Werewolves in The Sims 2: Pets gradually undergo personality and body changes the longer they are 'infected' with the condition. The condition is originally received from a pack leader, and can then be transferred to other Sims (teen or older) through the 'Savage' interaction. The condition is cured through Lycanthropic-B, purchased from the Obedience Trainer or the Gypsy Matchmaker.
Werewolves in The Sims 3: Supernatural experience longer lives than non-werewolf Sims, and gain athletic skill faster than regular Sims. They can be transformed at-will during most nights, but will automatically transform during a full moon, when their mood drops too low, or when they are angry with another Sim. Werewolves are cured using the Potent Cure Elixir or through an opportunity presented by their romantic interest.
---
November 2012
Edit
The Sims 3: Seasons
is the eighth expansion pack for
The Sims 3
. It is set to be released in mid-November 2012 worldwide
The pack's main feature is the reintroduction of weather to the series, not seen since The Sims 2: Seasons. Weather varies depending on the four seasons - Spring, Summer, Fall (Autumn) and Winter. The length, order and occurrence of particular seasons can be adjusted by the player in each saved game. As seasons change, the weather gradually changes, resulting in warmer or colder temperatures and variations in precipitation; rain, snow and hail.
Each new season brings with it a special festival, which occurs on the last Friday of the season (or on the last day of the season, possibly). Love Day, a festival based on Valentine's Day, takes place in the spring; Leisure Day occurs in the summer; Spooky Day, a play off of Halloween happens in Fall, and Snowflake Day, a generic winter holiday (in lieu of a specific holiday like Christmas), which takes place in winter.
---
October 2012
Edit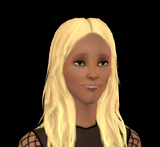 Dina Caliente is a Sim in Pleasantview from The Sims 2, in Pleasantview, Strangetown, and Melbourne from The Sims 2 for consoles, and in Barnacle Bay from The Sims 3 Store.
She is the daughter of Nighat and Flamenco Caliente, and has a twin sister named Nina Caliente. Dina is alive in all the games she is present in. Dina is an Alien-Sim hybrid, and so is Nina, because their grandfather was abducted and impregnated by Pollination Technician 7.
Dina was married to a much older Michael Bachelor, and it is implied that she married him for his money; she received an inheritance from him when he died. She had an affair with Don Lothario, but she did not WooHoo with him, according to her memories. At the beginning of the game, she has a want to marry Mortimer Goth, another wealthy and elderly Sim.
---
Prior to October 2012, articles were featured on a twice-monthly basis
September 16-30, 2012
Edit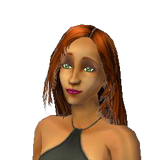 Nina Caliente is a Sim in Pleasantview from The Sims 2, in Pleasantview, Strangetown, and Melbourne from The Sims 2 for consoles, and in Barnacle Bay from The Sims 3 Store.
She is the daughter of Nighat and Flamenco Caliente, and has a twin sister named Dina Caliente. Nina is alive in all the games she is present in. Nina is an Alien-Sim hybrid, and so is Dina, because their grandfather was abducted and impregnated by Pollination Technician 7.
Nina has four love interests in total, Don Lothario in Pleasantview, and Jeff Smith, Alec Trebo and Juan Jr Inkbeard in Barnacle Bay.
---
September 1-15, 2012
Edit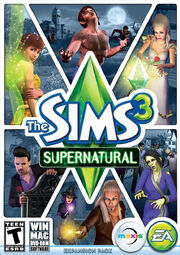 The Sims 3: Supernatural
is the seventh expansion pack for
The Sims 3
. The pack re-introduces many popular features of previous packs, including
The Sims: Makin' Magic
,
The Sims 2: Pets
and
The Sims 2: Apartment Life
. Five life states -
Fairies
,
Werewolves
,
Zombies
,
Witches
and
Vampires
- are introduced or reintroduced in this pack, more than in any other expansion pack to date. The expansion pack also introduces a lunar cycle that affects how the different supernatural creatures behave. Additionally, several new traits are added, as new special mythical artifacts and the ability to brew magical potions.
The expansion pack also introduces Moonlight Falls, a new spooky-themed neighborhood designed for the exploration of all things eerie and odd. The neighborhood features all of the creatures introduced in the pack
---
August 17-31, 2012
Edit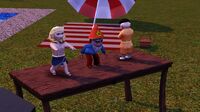 The
Mysterious Mr. Gnome
is a set of special items found in
The Sims 3
and its expansions. This object differs from a regular garden gnome, as it possesses the unique ability to teleport around the lot, often reappearing near objects or in interesting poses.
Mysterious Mr. Gnome can sometimes interact with objects it teleports to. If it appears near a television or a stereo, it may turn the object on. If it appears near a Scraptronic™ Workbench with an unfinished project, it will complete the project to a 99% completion. Sims at level 10 in the Science career can perform experiments on these gnomes.
---
August 1-16, 2012
Edit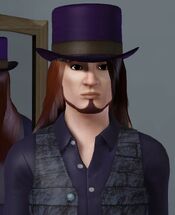 Gunther Goth
is a pre-created Sim that appears (either living or dead) in
The Sims
(specifically,
The Sims: Unleashed
),
The Sims 2
and
The Sims 3
. While alive, Gunther is the elder patriarch of the
Goth Family
. He is married to
Cornelia Goth
and is the father of
Mortimer Goth
. Later on in the game timeline, he becomes the father-in-law of
Bella Goth
, and the grandfather to
Cassandra
and
Alexander Goth
.
Gunther lives a long and varied life, starting out in Sunset Valley as a successful businessman. He, along with his family, live in the oldest house in the town. By the time of The Sims, Mortimer has grown up and moved out, and Gunther has moved to a new home and a new career, now becoming a dean in the Education career track. Gunther dies before the events of The Sims 2, and is buried alongside his wife and other members of his family, in the graveyard by the Goth home.
---
July 16-31, 2012
Edit
PlantSim
is a
life state
introduced in
The Sims 2: Seasons
expansion pack. PlantSims are initially created through the over-use of pesticides on crops and fruit trees by Sims gardening. PlantSims' physical features resemble normal Sims, though their skin is green, and hair on their heads is replaced with a growth of leaves and flower saplings. PlantSims have different
motives
than normal Sims. These motives are more similar to the needs of plants - sunlight (similar to the energy motive), water (hunger), and love (social).
PlantSims can have PlantSim children through 'spawning;' that offspring will posses the same skills, talent badges, and personality of its parent; subsequent generations of PlantSims will also develop more elf-like physical characteristics. PlantSims can reproduce sexually with other Sims as well, but the offspring of that relationship will not be a PlantSim at birth, even if both its parents are.
Once a Sim has become a PlantSim, they can return to normal by purchasing a cure from the Gypsy Matchmaker, by a witch's spell, or by receiving help from a member of the Garden Club.
---
July 1-15, 2012
Edit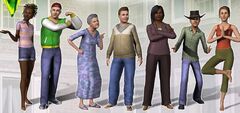 Sims
are simulated people that are a feature of nearly every
Sim game
. They are the central feature of
The Sims
video games, in which players control all aspects of the Sims' simulated lives.
Sims as featured in The Sims series are a bipedal humanoid species. It is unclear how intelligent Sims are; although they have the ability to use tools and create works of technology, they lack direction and often require a guiding hand, that of the player, to manage some of the simplest of tasks. Sims tend to be social creatures, and can hallucinate if left alone for too long.
Sims can be modified into a variety of life states, and can even become a blend of two or more life states, though Sims themselves cannot be 'blended' with other life states. Sims are the default life state for all games in The Sims series, and are the only state that can be created in Create a Sim (unless cheating).
---
June 16-30, 2012
Edit
Michael Bachelor is one of a few pre-made Sims that appears in the original The Sims - he has since appeared in The Sims on console, The Sims 2, and The Sims 3.
He is a teen in The Sims 3 (due to the chronology of the series) living with his parents, Jocasta and Simis Bachelor and sister Bella in a house in Sunset Valley. By the beginning of The Sims, Michael has graduated from Sim State University (according to his biography) and is in the family bin waiting to be moved into the neighborhood. His familial relationship to Bella Goth is not acknowledged in The Sims and he does not know her at all until introduced by the player. By The Sims 2, Michael married Dina Caliente before passing away due to old age. Although there is speculation that Dina was responsible for Michael's death, various factors seem to indicate that Dina's love for him was genuine and that his death was due simply to old age.
---
June 1-15, 2012
Edit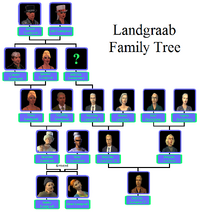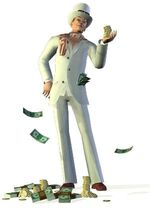 The Landgraab family is one of the wealthiest, biggest, and the most well-known family that appears in almost every series in The Sims. This family empire possesses a number of businesses and enterprises, but most of them are only mentioned, showing the possible richness of the Landgraabs. Most Landgraabs are known to live in luxurious mansions, and one of them is a chateau that contains ancient treasuries which belonged to the ruthless Admiral Landgraab, who set numerous traps to keep raiders from stealing them.
Malcolm Landgraab is an infamous member of the Landgraab family who appears the most with similar name. The ancestors of the Landgraabs who live in Bluewater Village are all Malcolms, with titles II, III, and IV; though there is no known Malcolm Landgraab I in the game. Another Malcolm Landgraab appears in the The Sims for console and The Sims Bustin' Out. He is a business tycoon who collects debts from everyone who owes him in SimValley. Another Malcolm also appears in The Sims 3, and unlike them, he appears to be the nicest Malcolms of all, having a Good trait. However, he reappears in the console version of The Sims 3, who turns to be a snobby man.
---
May 16-31, 2012
Edit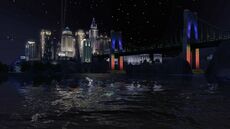 Bridgeport is a neighborhood, introduced in The Sims 3: Late Night expansion pack. It is the first urban neighborhood in the main series; all previous main neighborhoods were rural or suburban. Bridgeport is designed to highlight many nightlife-oriented activities introduced in the Late Night expansion.
Bridgeport consists of two main parts centered around a large bay and suspension bridge. One part is built-up with tall buildings, complete with penthouses where Sims can live. Most of the city's rabbit holes are located here, as well as many clubs and hangout spots. Across the bay is a lower-density suburban area, complete with many expensive houses and mansions. The Sims living in Bridgeport are on average much wealthier than Sims living in Sunset Valley or Riverview.
---
There were no featured articles between April 16-May 15, 2012
---
April 1-15, 2012
Edit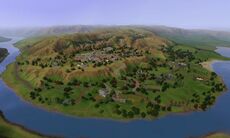 Appaloosa Plains
is the neighborhood that shipped with
The Sims 3: Pets
expansion pack. It is a small town located in the countryside of
SimNation
, as evidenced by country-themed buildings and ranch homes. Most households in the neighborhood have at least one pet, and the town is centered around pet-related activities.
The arrival of new residents from the city, and the money they bring with, is causing a change in the atmosphere of the town. The neighbors can't live without their pets, and many are sociable towards nearly everyone. However, several of the older residents, like Tate Curley and Hetty Lionheart, attempt to isolate themselves in order to resist the influx of youngsters moving in and changing the culture of the town.
---
March 16-31, 2012
Edit

Vampires
are a game feature and life state, introduced to the main series in
The Sims 2: Nightlife
, and reintroduced in a modified form in
The Sims 3: Late Night
. Vampires in both games feature pale skin, glowing or red eyes, and fangs. Vampires are creatures of the night, who must avoid exposure to sunlight; this naturally makes them a common sight in
urban areas
, clubs and hangouts at night.
Nightlife vampires do not age, and have the ability to fly from place to place. Late Night vampires do age, albeit at a drastically slower pace, and are equipped with special powers and enhancements. Vampires must sleep during the day - Nightlife vampires die from prolonged exposure to daylight, while Late Night vampires experience a negative moodlet and lose their powers when exposed to prolonged sun. Vampirism in both games can be cured through purchase of a special potion.
---
March 1-15, 2012
Edit
The Sims 3: Showtime
is the sixth and newest
expansion pack
for
The Sims 3
, with a release date of March 6, 2012 in North America, March 8 in Europe, and March 9 in the United Kingdom.
Showtime is primarily focused on fame, a game concept first introduced in The Sims: Superstar, and re-imagined in The Sims 3: Late Night. Showtime will allow players to send their Sims to different entertainment venues to perform, earning fame and fortune in the process. New entertainment-based careers and jobs have been introduced, as well as new traits and lifetime wishes. However, a large portion of the expansion focuses on new social features, allowing connection and interaction between players like never before. The expansion features an Achievement system, as well as 'SimPort', allowing players to send their Sims to perform in their friends' towns.
---
February 15-29, 2012
Edit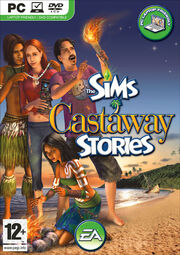 The Sims Castaway Stories is the third and final game of the second-generation spin-off series The Sims Stories. It was developed for use on less-powerful computers and laptops, and was released on January 29, 2008.
The plot circulates around a group of Sims which survived the sinking of "Solomon Queen". The game consists of 24 chapters, and the player can choose the character with whom he or she will play the game, or create a custom one. Through the game, the player attempts to keep their character alive and happy, while either playing in an open-ended game (similar to the main series games) or in a guided story mode. Changes from 'regular' Sims games include new and unique "careers", the use of 'resources' in place of simoleons, and the use of a 'barter mode' instead of a Buy mode. The game was generally well-received by game critics, with some praising its unique use of the Sims game engine and low system requirements, while others criticized the game's limited replay value.
---
February 1-14, 2012
Edit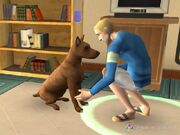 A Pet is an in-game creature that can Sims can own and interact with. Small pets, such as fish, have been available in each base game, but cats and dogs (and, in The Sims 3, horses) have all been introduced through expansion packs.
Cats and dogs first appear in The Sims: Unleashed, where small versions in predetermined breeds can be adopted by Sim families. These pets are reintroduced in The Sims 2: Pets, and can be created by the player in-game for the first time (through Create a Pet). The Sims 3: Pets introduces horses to the series, and allows even greater interaction between Sims and pets. Pets in all games can be adopted by a willing family, can be trained in various skills, and can be bred to produce offspring.
---
January 16-31, 2012
Edit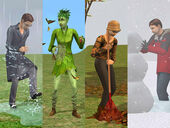 Weather is a game feature, first introduced in The Sims 2: Seasons. Weather includes precipitation - rain, snow, and hail, and air temperature. The likelihood of different precipitation types or temperatures depends on the current season on the lot being played.
Weather has an impact on the everyday lives of Sims. Heavy rain waters outdoor plants, and can spawn potentially dangerous lightning. Hot sunny days in the summer can cause Sims to more easily overheat. Heavy snow can cancel school for child and teen Sims. Cold wintertime air can cause Sims to freeze if outside for too long.
Weather is a feature in The Sims 3 for Wii, but has not yet been introduced as a feature in The Sims 3. Limited weather effects were made available through the Fog Emitter item in The Sims 3: Late Night expansion pack.
---
January 1-15, 2012
Edit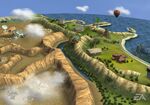 SimNation is the fictional country in which all Sims games take place. SimNation is geographically diverse, featuring coastal areas, mountains, deserts, grassy plains, and other unique regions. SimNation has its own currency - the Simoleon (§), and its own national animal - the Llama. The vast majority of residents in SimNation are Sims, though there are other sentient species, as well as wild animals (skunks, raccoons, bears, penguins and fish, to name a few) and pets.
Mention is made numerous times in-game to locations outside SimNation, both real (France, China, and Egypt), as well as fictional (The 'Old Country'). Therefore, it is very likely that SimNation is meant to exist on Earth, rather than on a fictional planet.
---
December 16-31, 2011
Edit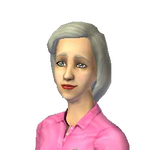 Betty Newbie
(née Simovitch) is the daughter of
Vadim
and
Fatima Simovitch
. In
The Sims 3
she is caught in a dilemma - Fatima wants Betty to reach stardom through Betty's talents in Arts but Betty is more worried about finding her true love. Later, she ends up marrying old friend of her,
Bob Newbie
, and takes his surname. She ends up not following what her mother dreamt for her, and she becomes a stay-at-home mom when her daughter,
Brandi Newbie
, is born. She didn't lived enough to see her daughter marrying
Skip Broke
, but not enough to see the birth of her first grandson,
Dustin
. She died while Brandi was pregnant.
---
December 1-15, 2011
Edit
The Sims 2
, commonly referred to as
TS2
, is the sequel to
The Sims
. Released in September 2004, it heralded sweeping changes from the original: most notably, the isometric view of the original had given way to full 3D. Also, Sims now have life stages (
Baby
,
Toddler
,
Child
,
Teen
,
Adult
and
Elder
) which had them age from birth to death, and their genetics would be passed on to their children. Unlike the original Sims, where the player could spend forever raising their skills, the aging system in
The Sims 2
imposes a time limit on this before your Sims die.
The main aim of the game is to lead a Sim from the start of life to death. Sims will need to build up skills and relationships with other Sims, so that they can be successful in their career. A player will also need to make sure a Sim is happy and well by fulfilling wants (including lifetime wants, avoiding fears, and fulfilling motives).
Sims' personalities are also given an overhaul with each Sim having an Aspiration, Wants, and Fears.
The Sims 2 shipped with 3 premade neighborhoods. Pleasantview is a continuation of the original Sims storyline 25 years later. The new neighborhoods are Strangetown, a desert landscape with paranormal occurrences, and Veronaville, which is based on several plays by William Shakespeare.
---
November 1-15 2011
Edit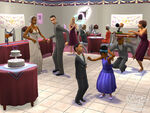 Marriage is, from the beginning, a feature present in The Sims series. Marriage happens when two Sims agree in committing with each other. The commitment reasons may vary from love to money. Sims who attempt to marry for money are known as "Gold Diggers". Sims of every life stage can marry, and homosexual marriages may happen, but are labeled "Joined Union". When two Sims are not in love, have cheated on each other, etc., they may agree in divorcing, which will end the relationship between the two.
---
October 16-31 2011
Edit

There was no featured article for October 16-31 2011.
---
October 1-15 2011
Edit
The Sims
is the first game of
The Sims series
. It was created to be a game with no primary objective, but to simulate a human's real life and create a human kind named
Sims
and to put them on a neighborhood. The player has full control over the Sims, and whether to fulfill a Sims' needs and wishes and decide their fate is in the player's "hands". The base game sold more than 15 million copies, and the franchise has sold over 100 million units as of 2008. Since its initial release, seven
expansion packs
were released, as well as a sequel (
The Sims 2
) and a prequel (
The Sims 3
), each of which have their own expansion packs. The additions and improvements added by the games that would follow made this game become so popular.
---
September 16-30 2011
Edit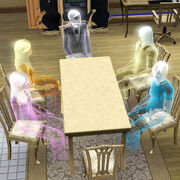 Ghosts
are the remains of a Sim after their
death
, and are a common
life state
in
The Sims
series of games. Ghosts in all games are somewhat transparent, and can also be colored to indicate how the Sim died. Living Sims are often scared when encountering a Ghost, and some can even be scared to death themselves. Ghosts in the earlier games have very little purpose, other than to haunt the lot where their grave rests, but ghosts in
The Sims 3
are expanded on greatly, and they are able to be interacted with and controlled by the player. There exist many ways of
bringing ghosts back from the dead
.
---
September 1-15 2011
Edit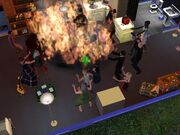 Fire is a disaster state in most games in The Sims series. Fires are usually caused by Sims with low skills (especially a low cooking skill), Sims using cheap appliances, or by objects being placed near open flames. Once a fire has started, some game modes are restricted, preventing the player from cheating to put out the fire. While a fire is burning, Sims will run towards the fire (defying all common sense to the contrary), then proceed to jump, yell and generally panic until the fire is put out. Sims panicking too close to a fire or attempting to put the fire out may catch fire themselves, and may even die from the blaze. Practicing appropriate fire safety can prevent tragic fire disasters.
---
Prior to September 2011, articles were featured on a monthly basis.
August 2011
Edit
The Sims series of video games has many "Easter Eggs" and other hidden features which add a unique tone to the games, and offers an incentive for attentive players to go exploring in them. Often-repeated Easter eggs include references to the SimCity series of games, other games by EA, references to past Sims series characters, possible hints towards future games or expansions, and references to a South American camelid and pack animal. Additionally, references are also made to real-world art, film and literature, including mentions of shrubbery and an embarrassing trait where a Sim can never be nude.
---
July 2011
Edit

There was no featured article for July 2011.
---
June 2011
Edit
The Sims 3: Generations is the fourth and most recent expansion pack for The Sims 3. The expansion pack is family-oriented, focusing mainly on adding new objects for the household and for adding new interactions. The expansion greatly expands on the younger life stages, adding a new dimension to the game when playing with child or teen Sims. Generations also re-introduced in-game memories, a popular feature from The Sims 2 that had been missing from The Sims 3.
---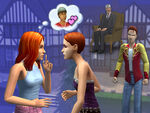 The Capp family lives in Veronaville, they resemble the Capulets in Shakespeare's play Romeo and Juliet. Their name is a reference to the Capulet family in Romeo and Juliet.They are involved in a feud with the Monty family. Juliette Capp is currently in a secret relationship with the Monty heir, Romeo Monty. Also, the family can be traced to the youngest generation's great-great-grandparents, while in most families, it can only be traced to the youngest generation's grandparents. A common trait in the bloodline is gray eyes. the majority of the Capp descendants have gray eyes. Other traits, such as green, light and dark blue, and brown eyes, most likely come from the people the Capp family members may have married. It appears that the Capp family has the longest lineage in the game, besides the Monty family. All of the Capps (except Kent) are very fit, whereas most of the Montys (except Mercutio and Antonio's twins) are very fat.
---
April 2011
Edit

Agnes Crumplebottom aka Miss Crumplebottom, is a Sim in numerous games in The Sims series. She is most notable for her old-fashioned clothing and manners. She is also related to Mortimer Goth.
It is speculated that after the death of her husband, Erik Darling, she became embittered and detests seeing two Sims having any romantic interactions in public. When she sees any of these actions taking place on a community lot, she will promptly scold the Sims, smack them, or beat them with her purse.
---
March 2011
Edit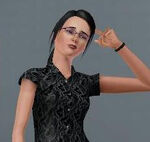 Traits are the building blocks of personality for Sims in The Sims 3. They determine a Sim's behaviors, abilities, and wishes. There are 63 traits in the base game based on mental, physical, social, or lifestyle aspects of Sims' lives and more are added with each expansion. Each trait adds to the complexity and uniqueness of a Sim.
---
February 2011
Edit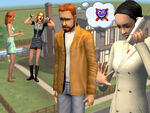 They appear to portray the stereotypical "perfect" upper middle class family from The Sims 2. But underneath the surface the Pleasant family is not so pleasant. Mary-Sue and Daniel treat their daughters unequally, favoring Angela when they were younger. Though, as teens neither has a strong relationship with their parents or each other, nor do Mary-Sue and Daniel as she is consumed with work and he is having an affair with the maid.
---
January 2011
Edit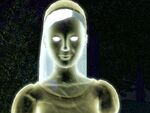 Lolita Goth is a pre-made deceased Sim from The Sims 3. Her tombstone is located in the Goth family graveyard on their lot in Sunset Valley, where her ghost also haunts them. Her relationship to the Goth's is unknown since she can't be found in the family tree.
---
December 2010
Edit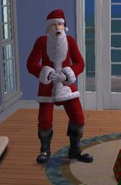 Santa Claus is an NPC in The Sims and The Sims 2. He might visit your Sims if they have a Christmas tree. He comes in the middle of the night and leaves presents.
---
November 2010
Edit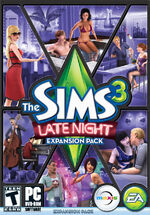 The Sims 3: Late Night is the third expansion pack for The Sims 3. It offers an urban setting for Sims and focuses on late night activities. It will offer players a more mature, realistic and urban environment when compared to earlier similar expansions and has been described as being more about friend outings than dating. It is also more simulation-driven instead of opportunity-driven as the first two expansions for The Sims 3.
Sims will be let loose on a vibrant, active downtown scene, Bridgeport, where they'll rub elbows with celebrities at the hottest parties, hit the local bar after work, tour the scene with their band, kick back in a plush hot tub, and discover what's lurking as the lights go out and adventure begins after dark.
---
October 2010
Edit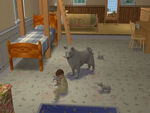 Sarah Crittur is a large female dog who part of the Crittur family, along with her mate, Danny Crittur. She was introduced in The Sims 2: Pets expansion pack.
Sarah appears to be a completely white dog with a long tail. She wears no collar. At the start of the game she is expecting a litter of puppies. Her learned commands include Speak. Her personality consists of a middle alignment between Genius-Doofus and Independent-Friendly while being Hyper, Aggressive and Pigpen.
---
September 2010
Edit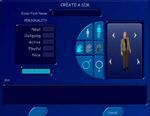 Create a Sim (also known as CAS) is where Sims are made. It is used to customize a Sim's appearance and personality as well as the relationship within a family or household before adding them to a neighborhood. Once added to the game only superficial changes can be made to a Sim's appearance.
Create a Sim has improved dramatically since its introduction in the original game. The Create a Sim included in The Sims 3 allows the player to alter even minute details regarding a Sim's appearance and outfit, introduces a trait-based personality system to the game, and allows a player to create neighborhoods full of incredibly unique individuals and families.
---
August 2010
Edit
Olive Specter is a suspected murderer in The Sims 2. She shares her eerie, haunted home with her orphaned niece, Ophelia, in Strangetown. Olive is a many-time widow. She was also left at the altar by Earl E. DeMise, who died soon after.
Olive did WooHoo with none other than the Grim Reaper; suggesting Olive had more than a passing relationship with death.
There are a number of people buried in Olive's backyard along with family and former husbands - some of them are service people (maids, delivery people, etc.) There are many theories about Olive, and many unknown questions. How did all these people die on Olive's lot? Is Olive a murderer?
---
July 2010
Edit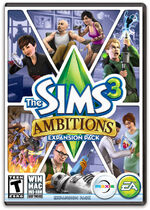 The Sims 3: Ambitions, is an expansion pack for The Sims 3 released on June 1st, 2010. It's a career oriented expansion pack, with elements of The Sims 2: Open for Business and The Sims 2: FreeTime.
While on the job, the player has direct control over their Sims' work and can choose how to spend their days. For the first time, players will be in charge of how their Sims' career progresses and decide if they will work for good or evil, pursue creative endeavors or technical affairs, climb to the top quickly, or be a slacker. The future of a Sims' success or failure is entirely in the hands of the player.
---
June 2010
Edit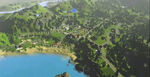 Sunset Valley is the neighborhood that shipped with The Sims 3. It is very large compared to the neighborhoods in previous The Sims games, having a total of 97 lots and hosts a whopping 25 playable families. The main part of the town is the park, where sims can have a picnic, go fishing or take a stroll and maybe meet someone new; there are also cinemas, gyms, restaurants, shops, pools, and other recreational facilities.
---
May 2010
Edit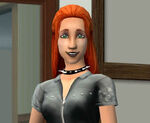 Lilith Pleasant is a pre-made teenager who lives in Pleasantview with her parents and twin sister.
She and her twin are complete opposites. While Angela dresses in a light green sundress, Lilith wears a black Gothic dress with black boots, while Lilith's room is "dark", with a dark red carpet and stone walls, Angela's room is a bright shade of pink. Despite being outwardly dissimilar, they have very similar personalities.
Lilith's memories strongly suggest that, when they were young, her parents favored Angela over her and it probably contributed to her bad relationship with her parents and her sister.
---
April 2010
Edit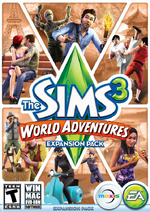 The Sims 3: World Adventures is the first expansion pack for The Sims 3. The game is reminiscent of previous expansion packs The Sims: Vacation and The Sims 2: Bon Voyage as players can take their Sims away to vacation destinations. Sims are able to vacation in new locations: Shang Simla, Champs Les Sims and Al Simhara. These new locations parody the countries of China, France and Egypt respectively.
The main feature of the expansion are tombs that bring puzzles to the game. There also three new traits, Disciplined, Photographer's Eye and Adventurous, three new skills, Martial Arts, Nectar Making and Photography, and new lifetime wishes related to them. Lastly, the new creature, the Mummy also brings a new death, the Mummy's Curse.
---
March 2010
Edit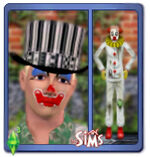 The Tragic Clown was first introduced in The Sims: Livin' Large as an NPC. He is also a pre-created, yet deceased, Sim in The Sims 3 who resided during his lifetime in the Sunset Valley.
In The Sims, the Tragic Clown visits depressed Sims who own the "Tragic Clown" painting in order to cheer them up. However, it doesn't help because the Tragic Clown is also feeling miserable.
In The Sims 3, the Tragic Clown is already deceased and buried in the Pleasant Rest Graveyard. His tombstone indicates that he drowned.
---
February 2010
Edit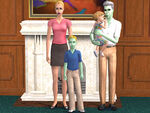 Though an alien, Pollination Technician 9 is the patriarch of Strangetown, and father of four.
After retiring, he adopted the last name "Smith" and started a family in Strangetown, becoming a respected and admired community leader, with the exception of his neighbor General Buzz Grunt, with whom he is feuding.
He is married to Jenny Smith and is the father her two children. He is also the father to the twins Lola Singles and Chloe Singles through what seems like the alien abduction of Glarn Curious.
---
January 2010
Edit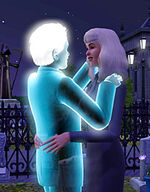 Erik Darling is the late husband of Agnes Crumplebottom. During the couple's honeymoon, Erik drowned, leaving his young wife alone. His tombstone is located in Agnes's garden, along with his ghost.
---
December 2009
Edit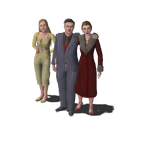 The
Alto Family
is a family in
The Sims 3
. They live in Sunset Valley and have a business feud with the Landgraab Family. The residents of Sunset Valley will have to pick the side of either the Altos with their uptown ideals or the Goth Family's more traditional views. They are described as Nouveau Riche and Evil. Both parents have either mean-spirited or evil as a trait, and it is clear that they have made enemies in town. Their daughter seems to be the white sheep of the family with the good trait.
---
November 2009
Edit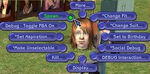 testingcheatsenabled
is a debugging tools for
The Sims 2
and
The Sims 3
which is very powerful, but it might negatively affect the game and cause glitches. There are many actions possible with this cheat, including making Sims grow up, changing a Sim's aspiration or traits, spawning cheat objects, and making Sims selectable or non-selectable. In Create-A-Sim, hidden hairstyles, clothes, eye color, make-up and skin colors can be unlocked. Tombstone of Life and Death, Sim Modder and Rodney's Death Creator can be spawned when this cheat is enabled.
---
October 2009
Edit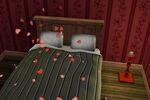 WooHoo is used in The Sims 2 and The Sims 3 as an euphemism for sexual intercourse. The game displays a comic animation involving fireworks and an earthquake. WooHoo interactions can be carried out between two Sims, regardless of gender. The ability to WooHoo is dependent on relationship score and desirability. The "Try for Baby" ability is only available between Sims of the opposite sex. As well as in a bed, Sims could WooHoo in a hot tub and a changing booth, in The Sims 2 (with more added with each expansion), and buildings that offer tours in The Sims 3.
---
September 2009
Edit

Alexander Goth is the son of Bella and Mortimer Goth. He has pale skin and Harry Potter like glasses. He seems to share his father's intelligence despite his young age and is enrolled in private school. As a child of older parents, Alexander often wonders if he missed out on anything. His hobbies include optometry and number theory.
---
August 2009
Edit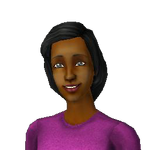 Darleen Dreamer is one of the pre-created, yet unplayable Sims featured in The Sims 2 as she is deceased when the game begins. She resided, during her lifetime, in Pleasantview. She haunts the lot where her teenage son, Dirk Dreamer, and her husband, Darren Dreamer, still live. Her ghost is red because she was burned to death. Her grave is in the Dreamer's yard however it is possible to resurrect her with the power or the Resurrect-O-Nomitron.
---
July 2009
Edit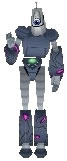 A Servo is a robot that was in The Sims: Livin' Large and The Sims 2: Open for Business. In The Sims, a servo could be bought for §15,000 and would clean, repair and do the gardening so the players' Sims would not have to. In The Sims 2, a servo does the same things but the player has complete control of its actions and it acts more like a Sim, with needs, aspirations, relationships and being able to "WooHoo". Servos are built on the Robot Crafting Station by Sims with a Gold Talent Badge in Robotics.
---
June 2009
Edit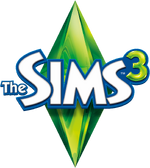 The Sims 3, the latest simulation game in The Sims series is released this month. The Sims 3 will feature greater customization options for Sims and their environment using the Create-A-Sim and Create-A-Style tools, an open neighborhood allowing Sims more freedom and less load times for the player, and gameplay with short- and long-term goals that focuses on storytelling rather than managing the needs of your Sims. And with new community features and a Movie Mashup tool it is easy to create and share your Sims experience.
---
May 2009
Edit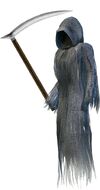 When someone dies, the Grim Reaper will appear to take them away. A family member can plead with him to spare the Sim's life. The Grim Reaper can also resurrect a Sim (for a price, §) or turn them into a Zombie. The Grim Reaper is always shown with his black robe and cloak.
The Grim Reaper is also thought to be the father of Nervous Subject in Strangetown.
---
April 2009
Edit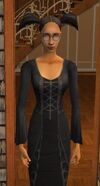 Cassandra Goth was a bright, mysterious girl who enjoys having tea with her grandmother, Cornelia Goth. As an adult, she lives in Goth Manor with her aging father and bright younger brother after the disappearance of her mother, Bella Goth. She is engaged to Don Lothario, the neighborhood's womanizer, and appears to be unaware or purposefully ignoring that he has a couple of other lovers.
---
March 2009
Edit
Riley Harlow is the main character in The Sims: Life Stories.
After moving to Four Corners, Riley finds love with Mickey Smith, but their relationship is threatened by a jealous Agora Tchotchke and Riley's continuing feelings for her ex-boyfriend, Dylan Kincaid.
---
February 2009
Edit

Bella Goth lived with her husband Mortimer and their children in Pleasantview until her mysterious disappearance. Nothing is known conclusively what happened to Bella however many family and friends believe her to have been abducted by aliens. The search continues as her family is not willing to admit she is dead.
There are reports of someone matching her description seen in Strangetown. However when questioned claims no memory of her loved ones or past life. Her family is convinced that it is due to the alien experiments she was subjected to during her abduction.
Her story has captured Sims' interest throughout SimNation. Songs and poems have been written about her and the town, Belladonna Cove even erected a gold statue of Bella holding a platinum Plumbbob.
---
January 2009
Edit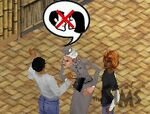 Mrs. Crumplebottom is an elderly NPC sim-woman featured in The Sims: Hot Date and The Sims 2: Nightlife. She frequents Downtown lots in both games, and is usually considered an obstacle in the lives of Sims. She detests seeing any romantic interactions in public, and she will promptly scold Sims, smack them, or worst of all, beat them with her purse!
---
November 2008
Edit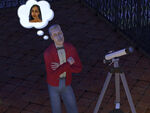 Mortimer Goth and his family moved to Pleasantview when he was a child. As an adult, Mortimer began a career in Science and started a family. Soon after the birth of their son, Mortimer's wife, Bella disappeared, having been abducted by aliens. Mortimer rose through the ranks of the science career to become an esteemed mad scientist, accumulating a lot of wealth along the way, and attracting the attention of the Caliente sisters. Now retired and enjoying his golden years, Mortimer is romantically involved with Dina Caliente, unaware she is only dating him to get access to his millions.
---
July 2008
Edit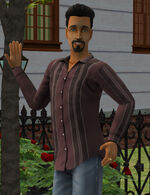 Don Lothario is one of the pre-created Sims featured in The Sims 2. He resides in Pleasantview, one of the neighborhoods that ships with the game. He wears blue jeans and a purple striped top, and has a black pompadour. According to the neighborhood back story, Don is the local womanizer, holding down relationships with four women at once. His love interests include the Caliente sisters Nina and Dina), the maid Kaylynn, as well as Cassandra Goth, to whom he is engaged at the game's start...
---
Unknown month 2008
Edit
An autonomous reaction is one which a Sim does that isn't player defined. These can be reactions to the environment, for example, a smelly rubbish bin, an unusual event, for example, a sim dying, a bad memory, a missing object or simply something for a sim to do if you haven't told them to do anything - providing free will is on. read more...
---
When someone dies, the Grim Reaper will appear. If another family member wants to, they can plead with Death to spare the deceased's life. If Death is in a bad mood, he will take the corpse anyway; if Death is in a good mood, he will play rock, paper, scissors with that Sim. If the Sims wins, the deceased is brought back to life for a second chance, but if the Sim loses, Death will either take the corpse or be nice and turn the deceased into a zombie. read more...
---
Townies are a class of NPC in The Sims and The Sims 2. In fact they are probably the biggest class of NPC. Introduced in Hot Date Townies are Sims who do not live in the neighborhood, but they live close enough so that they can come in to town. They are full fledged Sims with jobs and skills and personalites. read more...
---
Mrs. Crumplebottom is a very old-fashioned, stern, and strict woman who appears to abide by a moral code from the late-1800s. She detests when two sims do any romantic interactions in public, including hugging, kissing, and flirting. When Mrs. Crumplebottom sees any of these actions taking place on a community lot, she will promptly scold the sims, smack them, or worst of all, beat them with her frumpy purse. read more...
---
The Grilled Cheese aspiration is introduced in the expansion pack Nightlife as an undesirable and failure aspiration. All the want and fears are related to grilled cheese sandwiches. It is rumored to be inspired by Sims in Sims 2 cooking this sandwiches autonomously all the time. However, it might also be based on the tradition of giving the employees grilled cheese sandwiches to eat when there is a significant milestone in Maxis. read more...