The Sims Wiki:Newsletter/15 August 2011
Talk

0
7,780pages on
this wiki
IRC Stats & Alia
2 New Features for #wikia-sims!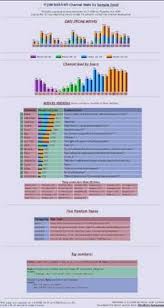 You can say whatever you want - #wikia-sims is growing at an exceptional rate. More and more users are on at all times of the day, and conversations are almost never dull anymore. If you haven't had a chance to talk about a wide variety of topics on the channel, which range from the wiki to The Sims games to Greenland and Big Brother, you're missing out.

Speaking of growth, two new features have been implemented. A new bot, named Alia, can now be seen lurking in the channel, and she's set with whacky human-like responses to cause an abundance of funny (and awkward) moments.

Secondly, amazingly detailed and accurate statistics that update regularly can now be found here. Random quotes, user-specific statistics, bar-graphs showing the amount of activity throughout the day, and more are now all openly available for the public.

"It's like looking under the hood of the channel." An anonymous user commented.

Special thanks go to MrMalikBlishtar for setting up both features.

HOROSCOPE Virgo: August 23 - September 22

The true meaning of love stalks you and yet you will fail to note its (clear) presence. On the second week following an 'untimely riot' against horse rights in town square, you will wake up precisely at 7 AM, and will illegally skip school to go to the Summer Dance with your friends.

Despite various news reports, sudden fires and loud sounds coming from all kinds of places, there is no meteor shower and there never was one. The government is keeping the truth from you - beware.

Notable Virgo Sims: Gunther Goth, Bob Newbie, Daniel Pleasant.

The Sims Series: Modest and shy, introverted Virgos take pride in their meticulous and practical approach to life. Unfortunately, these same traits can result in a very fussy individual..
Fanon Review Feature
A new feature is to make its debut for the newsletter soon - A Fanon Review Feature. A user (who has written at least a single Fanon article) can apply to review another user's Fanon constructively for the newsletter. The user who's Fanon they review is completely random, and the author must give their permission beforehand.
Please see here for instructions as to how to submit a Fanon for review, or to become a reviewer. Thanks goes to Random Ranaun for proposing the idea.
User Opinions
Your opinion and expectations of The Sims 3: Pets?
"I think The Sims 3: Pets will be amazing with some additions, especially the ones with new animals like snakes, it seems also more wild than its The Sims 2 counterpart, Pets. I hope this expansion pack surprises me in terms of features and doesn't turn out to be a copy of The Sims 2: Pets, as that would disappoint me." - Guilherme Guerreiro
Administrator Projects Go Live
After a slight delay, Administrator Projects have gone live on the wiki!
These projects help admins focus specifically on certain parts of the wiki and working to improve it. A compulsory system for all admins and optional for bureaucrats, all admins have selected 2 projects they are interested in participating in.
Fanon Administration currently has Auror Andrachome, GEORGIEGIBBONS, Woganhemlock and Guilherme Guerreiro employed as members. The leader is WoganHemlock.
Image and File Maintenance currently has Auror Andrachome, Bleeh, Woganhemlock and CookieMonster888 as members. The leader is WoganHemlock.
Visual Improvement currently has LostInRiverview and BobNewbie as members. The leader is BobNewbie.
Community Development currently has Bleeh, GEORGIEGIBBONS and BobNewbie as members. The leader is Bleeh.
Layout and Navigation currently has Guilherme Guerreiro, CookieMonster888 and LostInRiverview as members. The leader is not determined as of yet.
Please contact the leaders of the project you have questions about, and expect to see major changes all around the wiki in these categories!
The Sims Fandom Craziness
By DanPin, regular contributor
Since its release in February 2000, The Sims gathered a large fan base, because of its simple premise and addictive gameplay. It was a huge success, and it became the PC game that sold more units of all time two years later, in 2002.
Its sequel, The Sims 2 (released in 2004) had an even larger fan base due to its massive changes in the playability: 3D graphics, more life stages, genetics and a bigger chance of customization. It was then when user-created content became more common. Users shared the things they made in-game, from simple screenshots and stories to detailed Machinima videos.
When The Sims 3 was released in 2009, the number of fans grew a little more – Create A Style, the new, enhanced graphics and the open world gameplay invited more gamers to this massive and limitless universe which objective is to create and have fun.
And what about you? Do you think you know a lot about The Sims? If so, go here and prove it.
The Pros and Cons of Modding your Game
By Andronikos Leventis, writer of The Mod & More Column
Modding The Sims series has been popular since the very time the series started. Sometimes, it has been simple to mod your game, some others, extremely hard. But what really matters after all is not the process, but rather the results. Most Simmers are fascinated by the improvements the mods are supposed to do in their game. However, it is time to look behind the curtain and realize that the cons are more than the pros.
The Pros
On the one hand, when you mod your game, you have access to unlimited Custom Content from many sources. And not to mention the many fixes you will be able to access. And one more things that is also fascinating are the mods that add or unlock new gameplay features. One more thing that makes mods so popular is the way you install them. In The Sims 3, to install .sims3pack files, you have run a slow installer. But when it comes to mods, you just drag them into the /Mods/Packages folder. This also helps you to keep organized, since the /My Documents/The Sims 3/Downloads folder cannot be loaded properly if the files are separated into custom made directories. The same goes with .sims2pack files.
The Cons
On the other hand, Mods are also famous for their ability to crash your game extremely easily. Back in The Sims age, Custom skins from the base game would crash your Hot Date expansion. And of course, mods created with Pets would crash an Open for Business game. Now, in The Sims 3 era, Mods can also destroy your The Sims 3 game and force you to reinstall it. Also, try counting how fast The Sims 3 loads without mods. Then, install 2 or 3 package files. After you have done that, do the test again. I personally have tried it, and by the time The Sims 3 loaded, I was able to prepare and eat a very big dinner, containing dessert. This is mainly noticeable on very slow machines. Also, when I install custom clothing for TS2, I remember the great flashing blue color that made my Sims extremely ugly and glitchy.
Creating Mods

If you mod The Sims series yourself, then the pros are obviously more than the cons. You are fully and ultimately in control of what you create. In this way, you are able to upgrade the mods whenever necessary (and that is very frequently). You can manage them however you like as well. And of course, this also enables to combine your mods with each other without issues, which comes in handy when it comes to core mods (only one of these mods can exist in game without crashing it), so that you can combine 2 or more of these to make the game more interesting and keep it playable.

Famous Mods
AwesomeMod, created by Pescado, is one of the most famous mods all around The Sims 3 community. However, bugs with it have been reported as well. The same goes with InSimenator, the most famous mod that ever existed for The Sims 2, which is known to completely ruin a Castaway Stories game. So, technically, just because a mod is famous does not mean it's not glitchy. You should always look for community feedback before downloading them.
Final Opinion
Unless you really want it, you should not mess up with mods too much. Installing a minor fix or a small custom object is just enough. Becoming a download junkie has never helped anyone. However, if you really want to use these mods and learn more about them, I recommend studying them as much as possible and even create yours. And -who knows?- one day, you may become a famous modder holding a big .info domain site, with thousands of likes on Facebook and with millions of fans waiting for your next upload.
From The Editor
This newsletter doesn't write itself! Anyone who is willing to contribute ideas or articles should do so; you will be given credit for your contributions, and they stand a good chance of being included on the next Newsletter.

We would like to include a few more members of the community to write for us. This team will communicate via e-mail and IRC to bring the community the best possible newsletter each month. The Sims Wiki Newsletter team would also like to remind you of how fun it actually is to write articles. We plan on growing and adding a whole ton of new things, from new game reviews by regular users, to in-depth articles concerning Wikia's changes and how they effect users. For now, growth is extremely limited, and we ask for as many possible users to apply to join.

If there's something you think we missed, tell us about it and we'll do our best to include it.

- Happy Simming and editing!