Semi-Absent:
This user will be semi-absent from Jan 3 to Whenever due to Laptop issues and internet connection..... However, they may still edit on certain times during the week, specifically on weekdays......
Featured Editor - June 2012:
This user is a Featured Editor here on The Sims Wiki, and has made many positive contributions to the wiki.
Featured Author - May 2012:
This user is a Featured Author here on The Sims Wiki, and has shown great skill in creating fanon, and is one of the best writers on the wiki.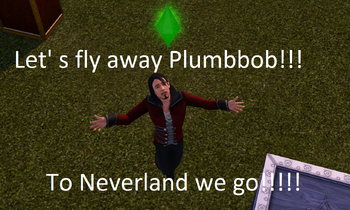 ---
Wanna find the rest of my userboxes, favorites, and my fanon go here please: Grrr...
A sandbox?.......really?
---
Welcome to my profile! My name is Brittany...yeah I don't like that name either (Please call me Bee or by my username). I'm a wiki editor and proud of it! I love to write fanons, sketching random things, animals, video games, walking in the park and giving advice (to my family). I'm a friendly and hot headed, sarcastic, passive aggressive woman and pretty much dislike dressing and acting feminine. My permanent goal on this site is to help make it the biggest Sim Wiki on the internet. Also I can be really rude at times, I'm taking some anger management classes and it really isn't going well if you want to hurt the person next to you who doesn't let you finish talking.
GOALS ON WIKI:
Place captions
Fix my fanon
Help out any where.