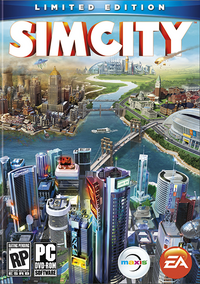 Hello everyone! I posted this already over at the
SimCity Wiki
, but thought fans of the Sims might find this interesting as well:
Maxis and EA have kindly offered to do a Community Q&A with the Wiki community! Simply leave your question or questions in the comments below the original SimCity blog here, we will forward the questions on to the team, then simply return later for the answers.
To sweeten the deal, anyone who leaves a logged-in comment will be entered to win an origin download code for the full SimCity game upon release! So be sure to tell your friends and leave your question!
Ad blocker interference detected!
Wikia is a free-to-use site that makes money from advertising. We have a modified experience for viewers using ad blockers

Wikia is not accessible if you've made further modifications. Remove the custom ad blocker rule(s) and the page will load as expected.