Jones143 Blogs :DDDD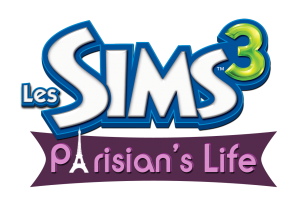 French Fansite SimCookie has announced their plans to release a brand new Sims 3 World on February 14th named Parisian's Life! Check out a few details on the Pics below, as well as some SimsVIP exclusive screenshots at their Website! Once Valentine's Day rolls around, SimsVIP will remind you of the world's release, and provide a download link!
For more information and photos, visit SimCookie.com.
This world was created by myself ie Greg SimCookie. With the participation of some of our friends webmasters. As I like to do things I've put together a small bag! Then waiting for the release here is the presentation of the characters that will be included with the world! And some pictures of the world!

Said goodbye to the caricature of the baguette and the beret, discover a whole new Paris, modern, enlightened and twice as romantic. This world is big enough you can live where you want. Of vacant lots were placed so that everyone can customize their own way to Paris. I also booked a block for future buildings in The Sims 3 Showtime (yes I did it in advance:).
Galleyyyy
So... What do you think of this custom World?