Electronic Arts hits a rough patch - will this affect The Sims 4?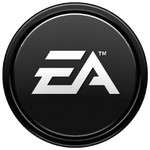 On January 30th, 2014, it was revealed that Electronic Arts (EA) has made some staff cutbacks at its EA Salt Lake office, as part of a reorganization plan. Among the casualties was Maxis, with some sources saying that all of Maxis' staff in Salt Lake had been either re-assigned to Maxis' offices in California or laid off entirely. EA Salt Lake had been assisting in the development of The Sims 4, along with the main Maxis offices, but has been re-purposed to focus on mobile gaming.
This layoff is on top of news that EA is expecting a net loss of $130 million (USD) through this fiscal year. EA cited strong growth in digital revenue, while noting a decline in revenue from published goods. No doubt, EA is going to try to focus even more on expanding profitability in the digital realm, so the reorganization of EA Salt Lake into an exclusively mobile games creator probably isn't too surprising.
A few laid-off employees that were involved in The Sims 4 have publicly come forward. Among them is Jace Wallace, who served as a concept artist for The Sims 4, and did work on several The Sims 3 expansions. Wallace took to Twitter after his layoff, where he claimed that "the sims 4 team is completely mismanaged."[sic] It's difficult to say whether his statements were completely genuine, or if he was simply upset about his layoff but, if they are true, this may not bode so well for The Sims 4. Two other employees, Brittany Henry (SimGuruBrit) and Lauren McLemore (SimGuruLauren) also announced their departure from Maxis and EA.
At this point, it's difficult to say if these difficulties will affect either the production or quality of The Sims 4. But with the game in full production, it's possible that these shake-ups could cause further delays with the game.
---
So, what do you think? Do you think The Sims 4 development is as mismanaged as some former employees say? Do you think this potential mismanagement will cause any delays in release, or cause a lower-quality product? Let us know in the comments below
Sources