Comments

6
The Sims Wiki News - 11th July 2013
 The Sims Wiki - Weekly Community Blog
Hello all and welcome to this weeks rendition of the news. Let's get started with our weekly compilation of Google search results.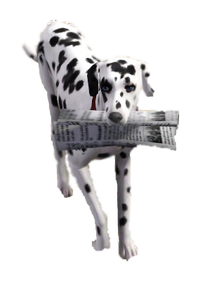 The Sims news
On another dead week for the series, I've managed to dig out something, so here it is:
Wiki news
Please stop by and have your say in the future of the wiki. If you have something you wish to bring up yourself, please don't hesitate to do so.
Poll of the week
As related to EA's price hiking, this gives me a jumping off point for this week's poll.
How much would you pay to own a copy of The Sims 4?
---
That's it for this week of news (or lack thereof). Now to run down the clock for the Steam Summer Sale (I doubt TS3 will be more than 50% off, let alone Island Paradise *sadface*).
Au revoir! Lost Labyrinth

• (c) • (b) 15:05, July 11, 2013 (UTC)
Ad blocker interference detected!
Wikia is a free-to-use site that makes money from advertising. We have a modified experience for viewers using ad blockers

Wikia is not accessible if you've made further modifications. Remove the custom ad blocker rule(s) and the page will load as expected.