Comments

6
The Sims Wiki News - 15th August 2013
Hi and welcome to The Sims Wiki News *sobs* Funeral Edition... :'(
The Sims news
Wiki news
Poll of the week
As you may have noticed, I'm struggling to maintain my sanity over the loss of The Sims 3: Katy Perry's Sweet Treats. I figured in order to help myself come to terms with the loss of this inspirational content, I'd make a poll asking what you think of this.
What do you think of the "retirement" of KPST?
*sobs* RIP KPST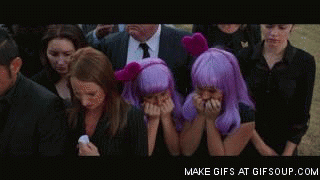 Yeah I wanted a higher frame rate but I didn't want to download the video just to make this.
---
That's all for this week! Enjoy your Humble Bundles. I'll just go and seek therapy for my emotions. Laters. Lost Labyrinth

• (c) • (b) 09:23, August 15, 2013 (UTC)
Follow us on:
Ad blocker interference detected!
Wikia is a free-to-use site that makes money from advertising. We have a modified experience for viewers using ad blockers

Wikia is not accessible if you've made further modifications. Remove the custom ad blocker rule(s) and the page will load as expected.