The Sims Wiki - Weekly Community Blog
Yes, happy 4th of July to everyone in America! In order to complete your 4th of July celebrations, The Sims Wiki has followed through with their promise to deliver weekly news. So let's go!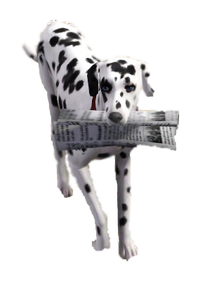 The Sims news
Wiki news
A Project of the Month dedicated to cleaning up the file namespace has started. Please stop on by and contribute to this effort. Those who do so will even get a mention in a future news blog. ;)
As always there are Community Discussions awaiting input. Here are the current ones as follows:
Please stop on by and have your say in the future of The Sims Wiki.
Random poll
How do you feel about The Sims 2 and The Sims Stories being removed from Origin?
---
And that's all Google has bothered to give me this week. Remember to comment, subscribe, follow, tell your friends and everything else. Lost Labyrinth

• (c) • (b) 13:32, July 4, 2013 (UTC)
Follow us on: