Hello. It's that time of the week again where we deliver the news...yeah...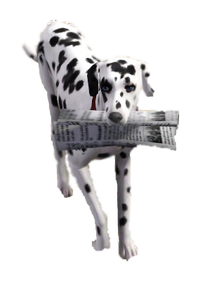 The Sims news
Wiki news
Poll
While it's still early days, some are wondering what direction Maxis will go with expansion packs for The Sims 4. This week's poll question asks what you would like to see as the first expansion pack to The Sims 4.
Which expansion pack theme would you like to see first for The Sims 4?
---
That's all for this week, as there was very little news worth reporting about. Comment, subscribe, follow, whatever you want to call it. Lost Labyrinth

• (c) • (b) 17:52, March 6, 2014 (UTC)
Follow us on:
Ad blocker interference detected!
Wikia is a free-to-use site that makes money from advertising. We have a modified experience for viewers using ad blockers

Wikia is not accessible if you've made further modifications. Remove the custom ad blocker rule(s) and the page will load as expected.