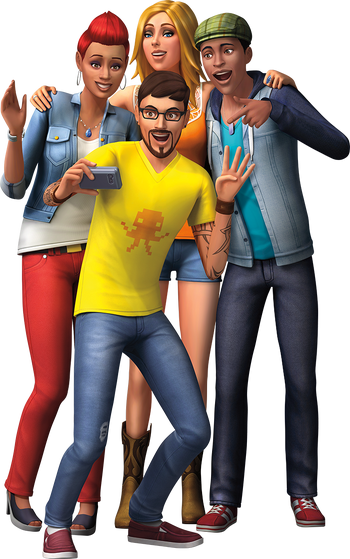 New "selfie" render from TS4
On official socila site pages of The Sims was published render picture from TS4 . You could see part of this render ,but now Ea and Maxis published full picture in better quality.
"So Let me take another Selfie!"
~~User:Majo.mraz.9~~ 17:43 ,May 1 ,2014 (UTC)
Ad blocker interference detected!
Wikia is a free-to-use site that makes money from advertising. We have a modified experience for viewers using ad blockers

Wikia is not accessible if you've made further modifications. Remove the custom ad blocker rule(s) and the page will load as expected.