Fans of Goths,Behold! ... :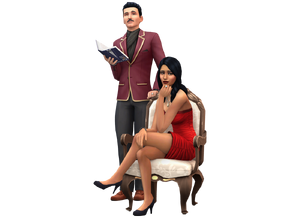 Goth family is here from The Sims and they were in every part of Sims. And now we can see how they will looks in The Sims 4
I just now found this photo of Morimer and Bella Goth and need show it to you. I don´t now if is it final version of Goth family but we will know that after one week in Wednesday in new video of Sims 4.Im so excited because Im very big fan of Goths so hereis it .
Ad blocker interference detected!
Wikia is a free-to-use site that makes money from advertising. We have a modified experience for viewers using ad blockers

Wikia is not accessible if you've made further modifications. Remove the custom ad blocker rule(s) and the page will load as expected.