New Render from TS4 again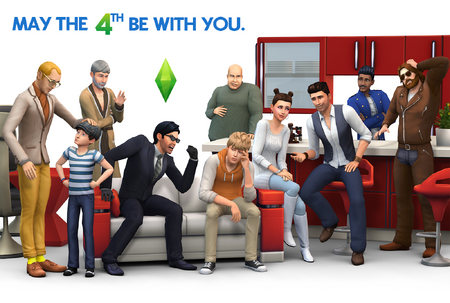 This render came one day before it originaly had come.
It showing life stages firs time (from TS4),some furniture and new clother too.
And this render refers to Star Wars. Text refers to slogan of Global Day of star wars and Sims on render represent some characters from Star wars. Fans of SW will probably know who is who.