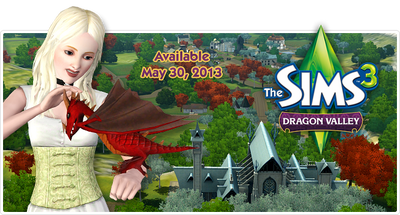 Okay, so I'm pretty sure most of you have heard that Dragon Valley has been released in store. Some people got it on 30th, some say 31st, but when I visited the store page, it said it'd be available on June 1st.
So here it is, Dragon Valley is available for purchase for $25.00 $20.00 (on sale) for standard and $35.00 for Gold edition! Will you get it? Yes? No? Tell me what you think! Have you got it? Share us what's the good in this new world!
Oh, and did you know? If you get Dragon Valley along with The Duke of Bows Renaissance Faire venue for 1,900 SimPoints, you can get exclusive Violin, Archery Range, and Armored Black Dragon! Good strategy EA!
Personally, Dragon Valley doesn't appeal much to me. It's too nonsensical to have a medieval world in a modern Sims game. It's not that the game is modern, but the game itself has modern aspects that is very distinguishable once you play Dragon Valley, like taxis and smartphones. I might get the game one day, including the venue, but only to get the Dragons, Violin, and Archery Range and then I'll uninstall everything else.
Cheers! Nikel Talk – Vote! 04:27, June 1, 2013 (UTC)
---
ETA: I found some laughable matter in the community. This is how the town is supposed to go, apparently.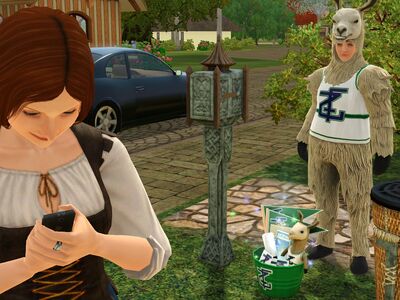 Follow us on: