Roaring Heights - a new The Sims 3 world announced!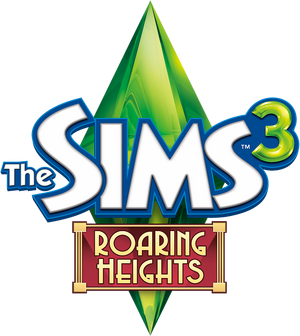 Despite Into the Future being the last EP, EA hasn't stopped producing new contents for The Sims 3, obviously. This time, EA has announced a new store world, Roaring Heights! The world is set to be released on December 12th.
The town is decorated with Art Deco style of buildings. It looks a lot like a city than a suburb to me, and it's been long since we had a city before, namely Bridgeport and Starlight Shores. It appears that the world adapts retro theme, but that seems fine to me. Personally, I've been waiting for a rather normal-looking world since Lucky Palms. Further than Lucky Palms, all store worlds are thematic and they can't blend well with any other EPs. Sure, Lucky Palms is thematic too, but it's generally normal than the rest, like Sunlit Tides for example. I mean, placing the film studio on the island seems very awkward, compared to the desert town.
So what does this world provide? It will come in normal and Gold edition as usual. The Gold edition adds an extra venue. The Capp family will make a return. There will be a junk car for Sims to restore as well, which sounds quite intriguing! Lastly, roller coaster.
Apparently, they're planning for amusement park, instead of a lone roller coaster. Hopefully it will come true! Nikel Talk – Vote! 08:41, November 25, 2013 (UTC)
Follow us on: