Hooray!:
The exams are over! (And I have internet again)
Finally! My final exams, the ones that determine my graduation in only 4 days, are done!!! XD I'm kinda bit sad about this, because it would be the last time I spent my activities at school... but no more things like: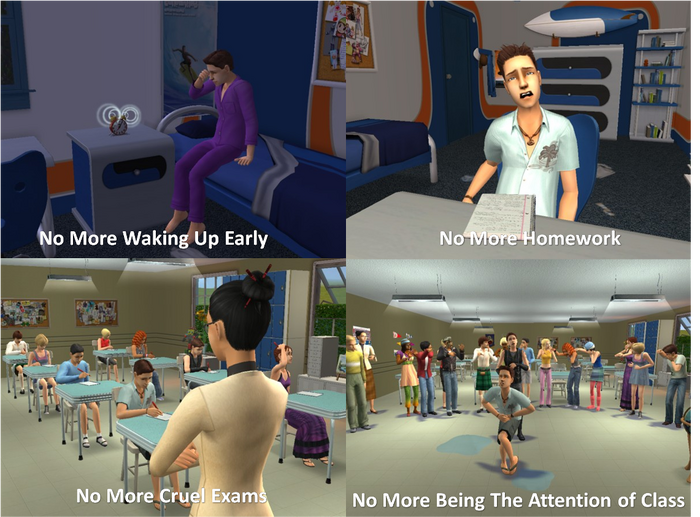 (No, I never actually wet my pants at school)
I believe this vacation this time will be very different and boring... I used to think I'll meet up with my friends again after it's over, but it's no more this time. Everyday will not be the same day again. All my friends will scatter around the country to continue their studies, as well as me. I'll leave my hometown to a bustling yet unlikable capital city, my home, and my beloved family, not to mention my friends. :'/ It's only several more weeks.
I hope I can meet them again, but surely they won't find this message out here. No more daily routine. I don't know if I might be busier or more relaxed in the college, but I hope I can spend even more time in this wiki. :)
In the meantime, other than the last parties and outings with my friends, I'll spend my time editing here again!