Comments

5
Recreating the unused maxis beehive hair
Hey guys,
Im currently recreating the maxis beehive hair its going extremely well actually i just need one thing and if you have it or have a link to it would be fantastic.
I have already got the beehive updo finished I just need the hidden maxis plats fringe hairstyle UNHIDDEN help would be great;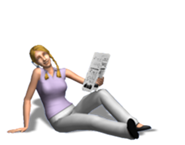 Note
A recolour may be in order.
Ad blocker interference detected!
Wikia is a free-to-use site that makes money from advertising. We have a modified experience for viewers using ad blockers

Wikia is not accessible if you've made further modifications. Remove the custom ad blocker rule(s) and the page will load as expected.