The Sims Wiki - Weekly Community Blog
Hello The Sims Wikians, its time for the weekly news blog. There has been some stuff happening this week so I'll get right down to it!
The Sims news
mfw stuff happened this week: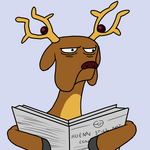 Wiki news
TSW has been quiet this week, however there have been some developments you should be aware of:
A full list of active discussions can be found at the Community Discussions forum
That's all for this week, see you later!
―
ฬ
ђ
talk
03:53, February 2, 2013 (UTC)
Follow us on: