Archives
---
I've done everything you've asked. I've given you access to your talk page should you ever wish to come back, so you can just drop a note here and someone will see to it.
If you want to talk about this or whatever, I'm around on IRC. I have to admit I was shocked to come across your resignation but if that's your ultimate wish then I won't stand in your way. Lost Labyrinth

• (c) • (b) 16:14, August 4, 2013 (UTC)
Creating Page
Edit
There was no need to create the page Landlord M1, It has already been created under it's rightful name Nicholas Landchild. C.Syde (talk | contribs) 01:34, January 4, 2014 (UTC)
For some reason when I went to see if the page had already been created, the page 'Landlord M1' didn't show up. So I didn't move the page to 'Nicholas Landchild' because I was tricked into believing that it either hadn't been created already or it had been deleted.
I was unable to remember off the top of my head whether I'd previously seen the page. When I saw it, I thought that it must have been created after I created the page 'Nicholas Landchild'.
C.Syde (talk | contribs) 01:47, January 4, 2014 (UTC)
Re: Message
Edit
Thank you Auror, it was a nice birthday :) MazieB. (talk) 01:13, January 19, 2014 (UTC) MazieB.
Re:Space family tree
Edit
Thanks for telling me, I'll remove it and try again :) Chunkyheels (talk ) 12:11, January 25, 2014 (UTC)
I'm just asking why this battle was selected if it isn't the first one on the list. Is it because it had the most votes or something? C.Syde (talk | contribs) 00:33, January 26, 2014 (UTC)
Unborn baby Monty
Edit
Technically all babies are thin when they are born, as you already (or should already) know. So what makes you say that the Unborn baby Monty is not thin? C.Syde (talk | contribs) 05:27, February 3, 2014 (UTC)
I agree with Auror, they aren't technically Sims, so even though they are born bald and thin, you can't know this until birth. Joey.eyeball (talk) 05:33, February 3, 2014 (UTC)
Happy birthday!
Edit
Happy birthday, Auror! I hope you have an amazing day! :) ~ Waikikamukow (Anyone wanna chat?) 07:40, February 22, 2014 (UTC)
I've noticed that I've never exactly written anything positive on your talk page. So I hope you have a great birthday! :) C.Syde (talk | contribs) 07:49, February 22, 2014 (UTC)
Next Battle
Edit
Unless I'm very much mistaken, you've volunteered to do the next few battles. The timer on the current battle has expired. C.Syde (talk | contribs) 20:29, March 13, 2014 (UTC)
RE: Wikithanks
Edit
Thank you very much Ѧüя◎ґ! I wondered if I'd ever be getting one of those! :) C.Syde (talk | contribs) 23:29, June 1, 2014 (UTC)
RE: Wikithanks
Edit
Thanks for thanking me! Even though, I do make mistakes mostly, but I'm glad that someone appreciates me. :D ThePeculiarMe | (talk to me) 00:38, June 2, 2014 (UTC)
Simology tabber
Edit
Just fyi, I always use this pattern for Simology tabber:

==Simology==
<tabber>
|-|Skills =
|-|Talent Badges =
|-|Relationships =
|-|Personality =
|-|Interests =
|-|Enthusiasm =
|-|Memories =
|-|Inventory =
</tabber>

so that the order is always consistent. It's not official, but since there was no one else who added this tabber besides me (before you did), I prefer to use it as a reference. Nikel Talk – Vote! 14:13, June 7, 2014 (UTC)
Oh, also I wanted to let you know that if a Sim only has one piece of Simology information (like only the skills, only the personality, or only the interests), I'd usually let it have its own section instead of Simology like here. I thought you'd figure it out yourself, but I'd just leave it here. :p

Nikel

Talk – Vote! 14:21, June 7, 2014 (UTC)
Re: Happy birthday
Edit
Thanks! The Raven - Nevermore 23:31, June 7, 2014 (UTC)Slade81
RE: Wikithanks!
Edit
A PlumbBob for you!
Thank you very much for the awards. Every cell in my body thanks you graciously! Well, I figured I may as well repay WikiLove with WikiLove, so I wanted you to have this PlumbBob. Put it over your head and you'll be in control - or rather, be under control? Thanks again! --k6ka (talk | contribs) 11:58, June 9, 2014 (UTC)
Zombie Fanon Stories Wiki
Edit
I'm sorry if advertising isn't allowed here. We've ran short in wikia members on my wikia called The Undead Fan Stories Wikia. —Preceding unsigned comment added by OperativeNJD98 (talk • contribs) 15:39 13 June 2014 (UTC) - Please sign your comments with ~~~~
An award!
Edit
Since you gave me an award, I think I should give you an award! -- C.Syde (talk | contribs) 22:39, June 20, 2014 (UTC)
A question
Edit
You nominated Style for deletion... I'm curious why you did. I've started a section for it on Category talk:Candidates for deletion - could you please go there and explain why the article is nominated? Thanks! -- LostInRiverview talk ~ blog 07:12, June 22, 2014 (UTC)
Blair Mace, Holly Andersen, Knut Futa, & Danielle Greaves memories
Edit
Screenshotted my SimPE Neighborhood Memory for Strangetown. This is an unedited version of Strangetown straight from the game files.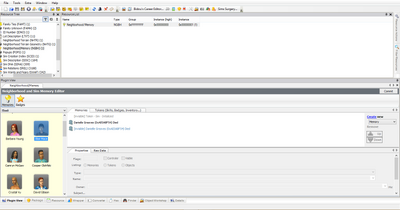 The Strangetown neighborhood game from the base game files in TS2: Double Deluxe Edition just for a heads up! Let me know if you have any more questions :)
SimFan96 (talk) 04:35, July 29, 2014 (UTC) SimFan96
My question suggestion
Edit
Could you please explain to me why you removed my question because I don't know if I did something wrong or not. Joey.eyeball (talk) 23:36, October 7, 2014 (UTC)
Could you please explain why you removed Joseph's question suggestion? There was nothing offensive about it, nor did it need to be removed. As far as I'm aware, there's no limit to the number of question suggestions that can be on the list at once. -- C.Syde (talk | contribs) 02:30, October 8, 2014 (UTC)

Have a look at the monthly question. Ѧüя◎ґ (talk) 02:39, October 8, 2014 (UTC)
Revert to Newspaper
Edit
Auror, I would like for you to participate in a discussion regarding Newspaper and the edits that have been made to it today. Please go to and engage in the discussion. - LostInRiverview talk ~ blog 20:43, October 13, 2014 (UTC)
Re-adding info
Edit
Nikel is an admin, sockpuppet information is permissible
Being an admin doesn't excuse it in the least, and it isn't a good idea to go round re-adding information to another user's sandbox, especially since they themselves were the ones that removed it.
Also with the exception of user blocking and enforcing policies, administrators are for the most part, equal to other users, so they are still bound to abide by the wiki policies, and having information on a sandbox which could be seen as a personal attack towards that user isn't one of them.
I do not wish to continue in this whole sockpuppetry argument, because I've proven to have done too much of that already. -- C.Syde (talk | contribs) 11:02, October 26, 2014 (UTC)
Happy Halloween!
Edit
Featured Editor
Edit
Are you still in-charge of the featured editor? If so, the timer has expired. Or is it gonna be postponed? ~~.ThePeculiarMe | (talk to me) | (my mistakes) 01:44, November 2, 2014 (UTC)
featured editor writeup
Edit
When you updated the featured editor last week you forgot to do the writeup for the main page. If you get a moment would you mind doing that for me? I believe the template is admin protected so you'll have to pm it to me on irc or post it on my talkpage and I'll fix it up. Thanks!

ฬђ talk 01:48, November 8, 2014 (UTC)
FYI, The template is semi-protected, not admin protected. -- LostInRiverview talk • blog • contribs 04:14, November 8, 2014 (UTC)
The Sims Wiki News reminder (16 Nov 2014)
Edit
Edit warring moved to discussion
Edit
I have noticed that there has been a case of edit warring with the Contrary family related to their social-economic status. I have moved it to the talk page to be discussed. Please chime in. -- Icemandeaf (talk) 21:04, November 19, 2014 (UTC)
The Sims Wiki News reminder (23 Nov 2014)
Edit