Archives
---
Nervous Subject (Hidden)
Edit
Do you know what templates Nervous Subject (hidden) use? I'm planning on making a copy of him for my custom 'hood, but I can't tell what templates his face is made of. Øôppdëckš 13:49, October 15, 2015 (UTC)
At this spot
Edit
I meant this spot. :P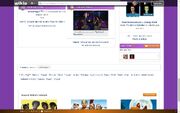 Sims

Player (talk) (mistakes) 10:15, October 20, 2015 (UTC)
Regarding ILS5
Edit
Is it true that ILS5 is in your wiki and is a good faith user? If so, what's the current ID? MILK FOR THE UNYUUFEX, FLAT CHEST FOR THE CUTENESS THRONE, SKULLS FOR THE SKULL PROBES (user talk:Mathetesalexandrou) 00:48, October 23, 2015 (UTC)
She was, but all her accounts have been globally blocked. She used EPICSIMSPLAYER, since I was aware that she had no bad intentions, and after the wiki she founded was closed down, since she foolishly promoted ILoveSims19 to bureaucrat, apparently convinced that ILS19 had reformed "as he claimed that he did". However eventually it became clear that ILS19's true colours had not changed, and that he had only befriended her to make trouble for her. Instead of revoking all ILS19's accounts, and some of the accounts of past trolls of the Sims wiki, of bureaucrat status, Wikia staff decided the best solution was to close ILS5's wiki down.
She was quite upset about the fact that the wiki had been closed down, and since she seemingly didn't have very good judgement, or had the experience to manage her own wiki, I decided to give her the chance to edit on my wiki. I was previously against the idea of allowing ILS5 to contribute to TSW or any wikis (including my own) given that she was well known for creating sock-puppet accounts for illegitimate purposes. I did have a sympathetic side towards ILS5 since she claimed to be a fan of one of my Sims. Also upon reading this, it became clear to me that ILS5 never really had bad intentions, and I understood the tone of her unblock request for what it was.
But my sympathetic side was overridden by my unsympathetic side, until ILS19 began trying to get me into trouble by trying to get users on the VSTF and the Community Central wiki to believe that I was a bad faith user and that I was provoking ILS5, which in some ways is true, except my intentions weren't in bad faith. But this was the first time I'd actually had to put up with a such a disruptive troll user like ILS19, and it was not the sort of experience that I wanted to continue. He was also trying to get ILS5 to feel provoked by the way I was treating her, and when she reported my wiki, it was most likely because he had encouraged her to do it, but I was quite right to block all of ILS19's accounts from editing my wiki. I reported both users to Wikia staff, as I had done so many times.
As usual ILS19 was sanctioned, but even though I had tried to get ILS5 globally blocked many times, I was never able to find a reason that Wikia staff found "legitimate". While one member of Wikia staff found the policies on my wiki to be quite good ones, another member of Wikia staff found the way I blocked users who'd committed sock-puppetry before they'd even tried to edit there, to be too harsh, and that if I wanted to make sure, I couldn't give anyone a legitimate or illegitimate reason to report me, or my wiki, then the best solution was to stop openly being opposed to ILS5 and her socks, and to just be accepting of her. And then I began trying to help with her wiki before it was closed down, to show that I was not a bad user.
After her wiki was closed down, and I had given her the opportunity to work on my own wiki, in July ILS19 pressured ILS5 into giving him her password. It seems that she was tricked into believing that ILS19 was sorry and that he needed to borrow someone's account so that he could apologise to everyone, but what he really meant to do was to wreak havoc on this wiki, and my wiki so that ILS5's last account EPICSIMSPLAYER - previously known as EPICMINECRAFTER101 since she claims that it was created by her sister, but it was given to her when her sister decided she didn't want it anymore - would be blocked. ILS5 told me that ILS19 had hacked her account, as I had predicted, since it seemed out of character for a user that didn't really have bad intentions, to suddenly turn into what ILS19 was. But ILS19 took a picture as proof that actually her account wasn't hacked, and that he got her password, because she was foolish enough to give it to him. ILS19 eventually reported the EPICSIMSPLAYER account to VSTF so that it would be globally blocked.
I did my best to clear things up and sent a message to Wikia staff explaining that it wasn't ILS5 that caused all the trouble, but Wikia staff said that ILS5 herself needed to contact them. I was able to get ILS5 to send a message to Wikia staff, but she claims that no one responded to the message she sent. I got a response saying that she needed to do it, but when she sent a message she didn't get a response at all. I continued to allow ILS5 to use my wiki under her original ILS5 account, and then when that account got blocked, I unblocked her Ilovemondler account. But no one was ever fully able to surpass the belief that she was a disruptive user who created sock-puppets for illegitimate purposes, and all her accounts were eventually globally blocked. This excludes the IloveMortimerAndDon account, since ILS5 has confessed that out of all the accounts that were accused of being her sock-puppets, MeWatchFriendsWhilePlayingSims, The Editor Of Wikia, and Friendship&Forgivness (which were actually created and used by ILS19 himself), and IloveMortimerAndDon (who's identity has not been proven) weren't created or used by her.
When the EPICSIMSPLAYER account was blocked, I asked her to wait and see if she would ever be unblocked the hard way, and not to create any more sock-puppets to evade the said blocks, and to my relief, she agreed not to evade any more blocks on the Sims wiki, partly because she was over the way people on the Sims wiki had treated her. She admits that she never wanted to create sock-puppets. She only did it because she loved this wiki so much. ― C.Syde (talk | contribs) 06:13, October 23, 2015 (UTC)
Promotion to administrator
Edit
Your recent nomination for administratorship has concluded, and a consensus exists in favor of your promotion. As a result, you have been awarded administrative rights on The Sims Wiki. Congratulations!
Before you jump head-first into the action, I'd like to introduce you to these tools...
As an admin, you can:
Please keep in mind that, even though you are an administrator, you're not "in charge" of the wiki, you're but a, shall we say... "janitor". You should only use your tools to clean up vandalism or for non-controversial housekeeping tasks. They should not be used to gain advantage over a content dispute. If you are in a content dispute, consult dispute resolution and talk it out with the other editors.
Don't feel like you're obliged to use your tools. You don't have to use your tools if you don't want to. If you're uncomfortable in a situation, you reserve the full right to back out of it, and ask another administrator to handle it for you. Remember, Wikia is a volunteer service! We want you to be comfortable editing here!
There is a help page on administrators over at Community Central. You can go there and read over how to use the tools! And if you want to experiment, you can play around in your own user space. If you have questions regarding the administrator tools, you are always more than welcome to ask the other administrators, either at the Administrators' Noticeboard, the Admin Portal talk page, the IRC channel, on Chat, or on my talk page.
We're happy to have you on The Sims Wiki's administrative team! Good luck, and have fun out there! -- LostInRiverview (

Administrator) • Contact me here • 05:44, October 23, 2015 (UTC)
"Before jumping into a situation/dispute between two users, or even just one user, please consult another administrator." "Never be afraid of not responding to a situation they do not feel comfortable with dealing, or are unsure of how to handle."
Congratulations, C.Syde! Øôppdëckš 07:10, October 23, 2015 (UTC)

Casually ignoring the spite towards me as this should be a happy day for you - not a spiteful one. Congrats C.Syde, enjoy your new rights and welcome to the team. ~ Beds (talk - blog) 10:53, October 23, 2015 (UTC)

Well, congratulations. Now, the biggest piece of advice I can give you right now is to forget about the ILS5 incident. It's time to move on. --I am

k6ka

Talk to me! See what I have done 10:56, October 23, 2015 (UTC)
Unexplained reversion of good faith edit
Edit
Could you explain why you reverted this edit? It may have been of low-quality, but it was not made in bad faith, and its revert should've been explained with an adequate edit summary. --I am k6ka Talk to me! See what I have done 11:04, October 26, 2015 (UTC)
I undid the edit because it was in low quality, not to mention underlined, and referencing the username the user may otherwise have had if they had created an account. But the main reasons it was reverted was because it was already been covered in the trivia section. And the information about the witch's hat doesn't happen in everyone's game. Only the bit about the Grim Reaper having black skin. So the bit about the witch's hat was basically a player theory. Normally I would have left an adequate edit summary, but my PC was experiencing issues, and I wasn't entirely sure what the best way to explain my reasons for undoing the good faith edit were. ― C.Syde (talk | contribs) 02:55, October 27, 2015 (UTC)
New wiki that you also might want to help?
Edit
Hey C.Syde, remember when we used to help the now abandoned MPGIS wiki? Well, I found another wiki: The Sims 2 DS Wiki. You might also not know about the subject, but it is Sims related and I see a lot of potential in this. We could help this Wiki with mediawiki jss and stuff. You in? :) Sims

Player (talk) (mistakes) 16:42, October 28, 2015 (UTC)
Deleting old versions of files
Edit
There is no need to delete the old versions of files on the wiki, even if they're duplicate or are fanon. (Just like we don't delete page revisions that are duplicates or contain fanon) We generally leave file history pages alone in the best interests of transparency. If a file is vandalized, there is no need to delete the vandalized versions (although it does need to be reverted). The only time file versions should be deleted is if they contain inappropriate, vulgar, pornographic, or defamatory content. (Same goes for page revisions) Thanks, --I am k6ka Talk to me! See what I have done 11:40, October 29, 2015 (UTC)
Okay, thanks for telling me that. While this isn't something I would normally do, and something I'm unlikely to do in future, especially once I realise that others feel that it defies the best interests of transparency; I noticed an old revision of a PNG copy of Darleen Dreamer (Hidden)'s thumbnail, and knowing that PNGs are considered to be a better format for Sims images than JPEGs, so I re-uploaded Darleen (Hidden)'s thumbnail in PNG format, deleted the JPEG image, and then deleted the old PNG revision of Darleen (Hidden)'s thumbnail which existed beneath the current revision which shows the Darleen that can be resurrected in-game. ― C.Syde (talk | contribs) 05:09, October 30, 2015 (UTC)
Congrats!
Edit
Hey, how are you doing? I see you're an admin now. I wasn't around when you were nominated, so I just wanted to drop by and congratulate you. Had I been around, I would've supported your nomination anyway. Have you tried some of the admin tools? Like LiR said, you're not obliged to use all these tools. If you're not sure what you're doing with these tools, you can ask others who understand more. Check out the Special:AdminDashboard. It has lots of handy links, since I gather you like to organize stuff. I hope you can make good use of these tools wisely. Again, congrats! Nikel Talk – Vote! 18:11, October 29, 2015 (UTC)
Thanks! :D I've been an admin on another wiki for over a year, and although I have become very familiar with the admin functions and tools, this is the first time I've actually been promoted to admin on a large wiki with a long history, and a large number of contributors.
So in a way, it almost feels like I've been promoted to admin for the first time, since all the other wikis I've been promoted to admin on in the past didn't involve any community consensus, as the communities of those wikis had only a few users, and today nearly all of those wikis are largely deserted. ― C.Syde (talk | contribs) 05:09, October 30, 2015 (UTC)
The Sim's Pen reminder (1 Nov 2015)
Edit
Typo in deletion summary
Edit
Not to be a grammar Nazi, but "it's author" should be "its author". --I am k6ka Talk to me! See what I have done 03:08, November 3, 2015 (UTC)
Fanon families
Edit
What are you doing with my Fanon families? I placed my name behind them for a reason. - Blameitonmyotp (talk) 08:20, November 15, 2015 (UTC)
Redirecting another user's fanon
Edit
Please don't just redirect someone else's fanon without asking them. Talk with them before taking controversial action, as stated in {{Property}}. Only minor edits may be made without permission — major changes should be left to the author to make. Thanks, --I am k6ka Talk to me! See what I have done 12:08, November 15, 2015 (UTC)
RE: Ombudsman
Edit
I didn't see that, thought Danny got removed due to inactivity. I've re-added him and made sure that names are listed on The Sims Wiki:Special positions to stop this from happening again. --I am k6ka Talk to me! See what I have done 11:45, November 20, 2015 (UTC)
I need a favour
Edit
I need help to create a personality table for Pets in The Sims: Unleashed. It is like the normal Sim personality tables, with Zodiac Signs, but the categories are Quiet, Friendly, Playful, Smart and Loyal. Please respond as soon as possible. Øôppdëckš 09:35, November 27, 2015 (UTC)