Willy McKellar

Biography
'Grouchy and prickly Willy has never been known to say anything civil to tourists or even some of the newer townsfolk. He does however have a sweet spot for Rose Rome.'
Name
Willy McKellar
Gender
Male
Age
Elder
Life state
Sim
Lifetime wish

| | |
| --- | --- |
| | World Renowned Surgeon |
Favorites

 Classical

 Ratatouille

 Yellow
Appearance
Hair color
 Grey
Skin color
 Light
Body shape
 Normal
Willy McKellar is an elderly Sim, living in Barnacle Bay in The Sims 3. He has no family except for his deceased brother Val McKellar. Although he isn't known for being friendly, he has a romantic interest in Rose Rome according to his relationship panel and his biography. He is friends with his brother (if resurrected), Celeste GilsCarbo and Dave Piece. He is also enemies with Felix Soto.
Willy McKellar is mentioned in one of the object descriptions from The Sims 4: Movie Hangout Stuff.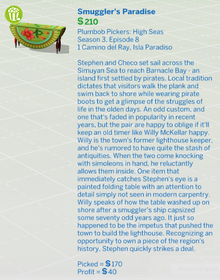 Ad blocker interference detected!
Wikia is a free-to-use site that makes money from advertising. We have a modified experience for viewers using ad blockers

Wikia is not accessible if you've made further modifications. Remove the custom ad blocker rule(s) and the page will load as expected.